When Mistaken Identity is Not Just a Criminal Defense, But the Truth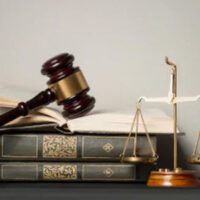 While reading the news, watching TV or scrolling through social media, you may see several cases of people being convicted of crimes they didn't commit due to mistaken identity. Unfortunately, hundreds of innocent people spend many years of their lives in prison, changing their lives forever. Arrests for mistaken identity are occurring more often and more than you'd think. According to the National Association of Criminal Defense Lawyers, a mistaken identity arrest occurs almost every day. Mistaken identity is a common criminal defense used in criminal matters. However, mistaken identity is also a leading reason for wrongful convictions.
Today, we will discuss how mistaken identity happens, give you real-life examples of mistaken identity in Las Vegas, and show you some of the factors that lead to mistaken identity.
How Mistaken Identity Happens
There are typically two ways to identify a suspect – through photo or police lineup. In certain criminal cases such as sexual assault, some victims don't remember the details of the assault because they are mentally and psychologically disturbed.
Eyewitnesses to crimes contribute to mistaken identity as well. In an article in Today, studies show that 41% of eyewitnesses who make a suspect identification end up choosing a person who did not commit the crime. According to the Innocence Project, mistaken eyewitness identity contributes to 71% of more than 360 wrongful convictions in the United States. Due to faulty identifications, hundreds, if not thousands, of people are arrested and put in prison for crimes they didn't commit.
Examples of Mistaken Identity in Las Vegas
Below are a few real-life examples of mistaken identity where innocent people have served time for criminal acts they did not commit:
Las Vegas police mistakenly arrested Keyherra Green, for a murder she maintained she didn't commit. She was wrongfully accused because she had a similar name and what some claimed was a similar appearance to the correct suspect.
A woman, Kirstin Lobato, wrongfully spent nearly 16 years, her young adulthood, in prison for a murder she did not commit, despite maintaining her innocence, according to an article in Innocence Project. She was released on January 3, 2018.
Factors that Lead to Mistaken Identity
Several factors lead to mistaken identity. Common factors that lead to mistaken identity include:
Race. Many people have a hard time identifying a person's race.
Visibility. Poor lighting, or weather conditions.
Faulty Memory. What someone remembers is not as clear as what they saw.
Photos and Lineups. These sources are prone to errors.
Do You Have a Case of Mistaken Identity for a Crime in Las Vegas? Call Lobo Law.
Lobo Law provides skillful defense representation for those wrongfully accused of crimes in Las Vegas. Adrian Lobo is a Las Vegas criminal defense lawyer who offers discreet legal assistance for a variety of criminal matters. She will work diligently to make sure everyone treats you fairly as you go through the criminal process. When results matter, schedule a consultation with Lobo Law at 702-290-8998.
Resources:
today.com/news/mistaken-criminal-eyewitness-identifications-are-often-wrong-1D79557125
reviewjournal.com/crime/homicides/las-vegas-police-arrest-wrong-woman-in-murder-case/
https://www.lvcriminallawfirm.com/the-insanity-mental-health-defense-in-las-vegas-criminal-offenses/