The Insanity Mental Health Defense in Las Vegas Criminal Offenses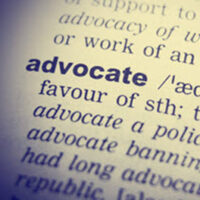 When a person commits a criminal offense in Nevada, the prosecution's job is to prove that the offender knowingly committed the crime. Crimes must be intentional, meaning the person must be aware of the fact that they're actually committing a crime. In some cases, people are under arrest and don't have the mental capacity to go through the criminal process, let alone withstand going to trial because of the status of their mental health.
The Insanity Plea in Las Vegas
The insanity plea or insanity defense proves to be helpful under certain circumstances. Whether a person has a diagnosis for mental illness is the key to using the insanity defense to win a case. In addition to a previous diagnosis, a person must undergo several evaluations with mental health specialists to prove their mental state at the time of the crime and in trial.
The McNaughten Rule of 1843
If a criminal defense attorney decides to use the insanity defense, this places the burden of proof on the defendant to show the state of his or state of mind.
Nevada courts look to the McNaughten (sometimes spelled M'Naghten) Rule to test criminal insanity. Several U.S. states adhere to this rule and while the rule is not easy to use, it has a strict guideline to help meet the determination. According to the Nevada Supreme Court, the legislature cannot abolish insanity as a defense to a criminal offense.
The rule basically provides that for someone to plead not guilty by reason of insanity, they:
Were not aware of their criminal action
Did not know the criminal action was wrong
Nevada's Criminal Justice Crisis with Mental Health
Nevada's criminal justice system has a problem when it comes to mental health. Studies show that the number of people sent to Nevada prisons with mental health needs grew 35 percent over the last decade.
When a person is put in prison for a crime with a mental health condition, that person is at risk due to the limited amount of behavioral health resources contained within the prison walls. After serving their time, these individuals are released back into society without having a professional meet their mental health needs.
According to an article in the Nevada Appeal, Ken Furlong, Carson City Sheriff, once they are released with the same untreated needs as when they went in, the cycle starts all over again.
Call Lobo Law for Help with a Criminal Case Involving a Mental Health Condition
Lobo Law provides aggressive criminal defense representation in Las Vegas for those wrongfully accused of crimes. If you or a loved one is facing criminal charges with a lack of intent due to your mental health capacity, seek the assistance of Adrian Lobo immediately.
Ms. Lobo is a Las Vegas criminal defense lawyer who understands that no one expects to get arrested. With her services, you'll get discreet legal assistance and someone who will work diligently to make sure you receive the best treatment as you go through the criminal process. When results matter the most, schedule a consultation with Lobo Law at 702-290-8998.
Resource:
nevadaappeal.com/news/opinion/nevadas-criminal-justice-system-has-a-behavioral-health-crisis-carson-city-sheriff-ken-furlong-says/
https://www.lvcriminallawfirm.com/understanding-the-basics-of-or-releases-in-las-vegas-criminal-cases/