Adrian Marie Lobo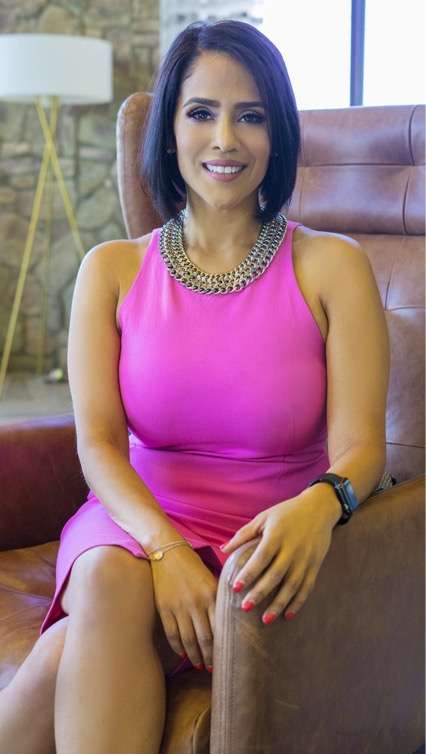 Many words may describe Adrian –charismatic, relentless, tenacious, skillful– but most of all she is caring. She has learned that being a great litigator requires two very important skills: tenacious lawyering and caring about clients. Adrian treats every client like a person, and not like a file, and gives them the attention that is necessary in dealing with their case. You can expect that she will be there with you every step of the way during your case.
Adrian was born in Texas but spent much of her childhood growing up in Las Vegas, Nevada. She received her Bachelor of Arts Degree in Criminal Justice with a minor in Political Science in 2001 from the University of Nevada Las Vegas. After college graduation, she attended law school in San Diego, California where she earned her law degree from California Western School of Law in 2006.
Following law school, Adrian quickly developed a reputation for zealous representation in the courtroom. Among her peers, she is nicknamed "The Wolf"- not only because her last name means wolf in Spanish–but also for her tenacity in the courtroom. She has tried and won cases where her peers thought her odds were slim to none. Her trial experience spans from misdemeanors to sexual assault to medically complex murder charges involving shaken baby syndrome. No matter how big or small the case, Adrian aggressively represents her clients at every stage of litigation.
Because of her tremendous success in the courtroom, Adrian has devoted part of her career to training and educating the next generation of trial lawyers. She has taught advanced trial advocacy skills at California Western School of Law to law students competing in both regional and national competitions. Her most recent victory: coaching a team to second place in the National Texas Young Lawyers Association competition. Besides teaching law students, Adrian consults with other defense attorneys on developing sound and strong trial strategies.
Call Adrian if you need zealous and compassionate representation. Click here to see Adrian's results.
Professional Affiliations:
Clark County Bar Association
Nevada Attorneys for Criminal Justice
National Association for Criminal Defense Lawyers
National Criminal Defense College Graduate- Franny Forsman Award Recipient
Lawyers Club of San Diego