When Facing Homicide Charges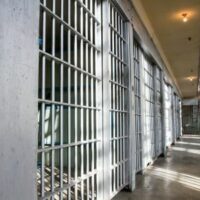 There were 180 murders in Nevada in 2020.  That number jumped to 245 in 2021. One Nevada homicide lieutenant attributes the rise in killings to the accessibility of firearms. Cars and nightstands across the state contained loaded guns, meaning Nevada's youth and criminals are able to get their hands on them with minimal effort. Additionally, angry encounters among friends and family can become deadly when these weapons are just a step away.  40 incidents in 2021 involved domestic interactions gone awry, in addition to nine children dying as a result of neglect, in fact, and seven in ten of all murders in the state involved firearms. Homicide, clearly, is a serious charge, with serious consequences.  If you are facing these charges, you need immediate legal representation from an accomplished Las Vegas criminal defense attorney.
1st or 2nd Degree Charges?
 Offenders who commit a homicide with premeditation are likely to face more a more serious charge of 1st degree murder, whereas a murder that occurs in a moment of chaos or in an otherwise unplanned circumstance would result in 2nd degree charges.
 Federal Charges 
The majority of homicide cases are filed in state court, although there are circumstances that require the Nevada federal court to take the case:
If the event occurs on federal property;
If a federal official or the family of a federal official is the victim in the case;
If the incident took place in an attempt to influence a separate court case;
If the incident took place in the course of a bank robbery.
If found guilty of second-degree murder in a federal case, you may be sentenced to life in prison.  A conviction of first-degree murder could land you in Federal Prison if you're lucky; otherwise, you may be facing capital punishment.
State Charges 
A conviction of second-degree murder in state court could land you in state prison with a life sentence, parole an option after 10 years.  For first-degree murder, it's possible you may be denied parole altogether; in fact, you may get the death penalty here, as well.
State Vs. Federal Prisons 
State prisons typically operate on a smaller budget and have more inmates convicted of violent crimes, making them less desirable places to serve out a sentence because they are deemed to be less safe than federal prisons. While both facilities have rehabilitative services, the ones in federal prisons are better funded for the most part.
Your Criminal Defense 
Looking forward, the possibility of first- or second-degree charges, of going to state or federal prison, probably all sound horrendous.  At Lobo Law, our goal is to use the law to your advantage, seeking the best possible outcomes for you. Our skilled and tenacious attorneys won't give up on you. For a confidential consultation, contact our Las Vegas office today.
Resource:
usnews.com/news/best-states/nevada/articles/2022-01-15/homicides-increase-in-2021-solved-rate-high-in-vegas-area