State Of Nevada Sued For Sex Trafficking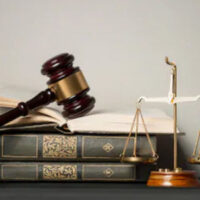 Are the laws that allow for prostitution and escort services enabling the sex trafficking trade?  According to the National Center on Sexual Exploitation (NCOSE) that is precisely what is happening.  They argue that the inherent financial benefits that the state enjoys through taxes and licensing fees make the state guilty of violating the 13th Amendment. Ergo, the NCOSE is suing Nevada—more specifically, Governor Sisolak, Attorney General Aaron Ford and participating cities and counties, as well as private entities—on behalf of two sex trafficking survivors. This should be viewed as a warning shot to anyone in the Nevada sex industry.
The Sex Business in Nevada 
To be clear, there are legal industries involving sexual activity in Nevada. Some say there are loopholes in Nevada laws that allow some escort services to be licensed, tax-paying entities that sell women. It is well understood in the sex world that these girls will ultimately be heading to a hotel room where they will provide sexual services for entitled men who pay for the privilege.  Likewise, massage parlors that provide "happy ending" services have flourished in the state.  Even police acknowledge that when traffickers are involved, they control all aspects of a victim's life.  They give the girls quotas and punish them when victims fall short of the goals. 
Key Claims in the Suit 
The claimants in the latest lawsuit allege that is sex trafficking is akin to involuntary servitude, and that Nevada has contributed to the problem by essentially looking the other way as illegal sex trafficking and related activities occur, all while the cash flows in through legal prostitution and related businesses.  The Thirteenth Amendment does not allow states to fashion conditions that enable involuntary servitude; this forms the basis of a lawsuit alleging the following:
It is recognized and unchallenged that one basic human right is the right to be free from slavery;
Many females in Nevada are purchased and hawked by way of the state's legal prostitution business;
Nevada has enabled multiple cities and counties to profit off of prostitution;
Plaintiffs endured coercion, mental manipulation, fraud, debt bondage, and even force, to get them to participate in performing sexual acts in commercial sex clubs such as through escort services strip clubs, and brothels in Nevada, essentially reducing plaintiffs to exist in a state of slavery;
The complicity of the state of Nevada with private sex businesses is evident through attendant taxes and licensing fees, and this has led to a failure when it comes to enforcement of sex trafficking and related crimes.
Legal Sex Business 
Not every business involved in the sex industry is connected to sex trafficking.  If you are accused of having such affiliations, you could be facing major legal consequences.  At Lobo Law, we provide a vigorous legal defense for our clients.  Contact our Las Vegas criminal defense lawyers for a confidential consultation today.