Drug Crimes in Las Vegas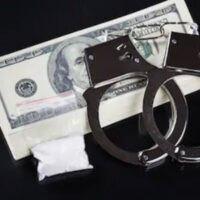 There are several controlled substances and categories of drug laws in Nevada. At times, it's difficult to tell what type of drug can one legally take and what is illegal. Because Nevada has several laws for drug crimes, here's some information you should know about drug crimes in Las Vegas.
Drug Crimes are Serious in Nevada
Nevada takes drug crimes seriously. These crimes often come with penalties such as imprisonment and fines. Although the penalties depend on the level of the crime, having a skilled legal professional such as a Las Vegas drug crime lawyer can help a person avoid those penalties and find the best deals and defenses possible.
Drug offenses come in several types. Below are a list of some different types of drug crimes in Las Vegas.
Drug Offenses in Las Vegas
Possession of a drug is the lowest level drug crime. However, it still comes with punishments such as jail time and can have life altering effects on life such as the ability to gain employment opportunities.
For the prosecution to prevail on a possession charge, the prosecutor must prove that the defendant had actual possession of the drug.
Drug Trafficking and Transporting
Transporting drugs is illegal. Transporting includes the intent to distribute or deliver. Depending on the nature and the amount of drugs being transported is what will determine the penalties for this crime.
The sale or even exchange of a controlled substance or drug is illegal in Las Vegas, according to NRS 453.321. Selling drugs is a criminal offense that will result in a stricter punishment than possession.
Often times, the sale of a drug is proved through undercover investigations performed by detectives.
Drug Manufacturing and Paraphernalia
In the State of Nevada, making or producing drugs is illegal. This includes growing drugs such as marijuana. Nevada law also prohibits people from having the necessary tools designed to create or manufacture drugs such as pipes and scales.
Defenses to Drug Crimes
A knowledgeable Las Vegas drug crime lawyer will use every defense and strategy possible to reduce or even eliminate the charge. Some of the defenses for drug crimes include the following:
Lack of knowledge.
Unlawful search and seizure.
The drugs did not belong to you.
Lack of intent.
The drugs are prescribed.
The Las Vegas Strip is a hot spot for entertainment for out of towners. It is important to remember that there are different laws for different drug or controlled substances. And, just because it seems that it is legal to do drugs in Las Vegas, out of towners should be aware that drug crimes carry severe consequences and repercussions.
If You're Facing a Drug Charge in Las Vegas, Call Lobo Law.
Lobo Law provides sound legal advice for those accused of drug crimes. Adrian Lobo is a skilled Las Vegas drug crimes lawyer who is determined to help and give you the representation that you deserve. When results matter, contact Lobo Law at 702-290-8998 to schedule a consultation to discuss your drug charge.
https://www.lvcriminallawfirm.com/las-vegas-drug-crime-consuming-marijuana-in-public/