Las Vegas Drug Crime – Consuming Marijuana in Public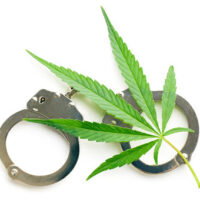 40 million people flock to Las Vegas each year in search of entertainment, shopping, partying, and the ability to consume recreational marijuana. Although the consumption of recreational marijuana became legal in Nevada in 2017, its use is still highly regulated. Nevada laws still place restrictions on how one buys it, how much one can consume at a time, and where one can consume it. And what gets plenty of people in trouble is the fact that consuming marijuana in public is a drug crime.
Marijuana, a Schedule I Substance
Las Vegas is strict when it comes to marijuana, the purchase of it and the consumption of it. Marijuana, also known as cannabis, is a schedule I drug. Even though the drug is a narcotic, it can be issued for medicinal purposes and used recreationally.
However, marijuana is not for everyone. The most important rule to remember is:
It is illegal for anyone under the age of 21 to purchase, be in possession of, and consume marijuana in Nevada.
Consuming Marijuana in Public is Illegal in Las Vegas
According to Nevada law, it is illegal to consume marijuana in public places like casinos, bars, restaurants and on the street. The law states that anyone who consumes marijuana in any public place — a store, a hotel, in a car, or walking on the street – will be guilty of a misdemeanor.
It is important to note that there is only one place where you can legally consume marijuana in public. This cannabis lounge is located in Las Vegas and is the only place you can consume marijuana in the entire State of Nevada.
Outside of this cannabis lounge, consuming marijuana in public is illegal.
The Marijuana Breathalyzer is on the Way
There's a new tool currently in progress that can detect THC in a person's system. The tool is a marijuana breathalyzer created by Hound Labs. The tool was created to help reduce driving while under the influence of marijuana and possibly save lives.
An NPR article also discusses scientists creating a marijuana breathalyzer. They say the tool can detect THC even in the presence of other substances such as alcohol. Law enforcement will soon use this tool during field sobriety testing – as soon as 2020. As a result, some people believe the creation of this tool means marijuana checkpoints.
Since Nevada now has a place for you to legally consume marijuana in public, make sure you play it safe and plan your destination home before going to a cannabis lounge and keep your Las Vegas criminal defense attorney's number on speed dial.
When You're Facing a Drug Crime, Don't Go It Alone. Call an Experienced Las Vegas Criminal Defense Attorney.
If you're facing a drug crime, contact Lobo Law. Adrian Lobo is a knowledgeable Las Vegas drug crime attorney. She takes drug arrests seriously and is proficient at defending the accused against criminal charges. Call 702-290-8998 or contact Lobo Law online to schedule a consultation. When results matter the most, call Lobo Law.
Resources:
kitv.com/story/41151472/new-vegas-pot-lounge-the-states-only-place-you-can-consume-marijuana-in-public
npr.org/2019/09/05/757882048/scientists-unveil-weed-breathalyzer-launching-debate-over-next-steps
https://www.lvcriminallawfirm.com/4-mistakes-tourists-make-in-vegas-that-get-them-arrested-for-drug-crimes/