Understanding the Basics of OR Releases in Las Vegas Criminal Cases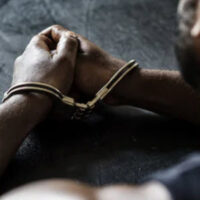 Often times when people hear the term OR, they know that a release is in order. But what they don't understand what the term actually means and what a person must do in order to maintain the OR. Today, Lobo Law will define OR and how it affects Las Vegas criminal defense cases and describe the penalty for a criminal misdemeanor.
What does OR mean in Las Vegas?
OR is short for own recognizance. OR is a simple way to say that someone is free from custody of the jail on their own recognizance. The recognizance is the obligation that is due to the court, even though the person does not have to pay bail.
With an OR release, the judge basically releases the person on their own word that they will do the following:
Be present for all court appearances pertaining to the criminal case at issue
Keep in mind that with a Las Vegas criminal defense attorney by the accused's side, he or she can have the attorney appear on his or her behalf.
How Can I Get OR for my Las Vegas Criminal Case?
Discuss the matter with and hire a skillful Las Vegas criminal defense attorney because depending on the level of the charge, the judge may grant OR automatically or the attorney must do some convincing to show that you can be released on your own recognizance. The following includes some of the defenses that the attorney may use:
My client is good, responsible citizen
My client has a positive presence in the community
My client has no criminal history
My client's charge is a minor infraction that warrants an OR

What Happens if I'm OR'd and Don't Appear?
As stated above, your attorney can appear on your behalf. However, if you do not have the presence of an attorney, you risk going back into custody. At this point, the judge will order a bench warrant for your arrest. Be aware that with a bench warrant, the police will not come looking for you, nor will they knock on your door. Especially if your criminal matter is minor such as a misdemeanor.
But if you are pulled over for a traffic situation and the police discover you have a bench warrant, you will be arrested. Let's say you failed to appear on your misdemeanor case, your penalty is:
Up to 6 months in jail and up to $1,000 in fines
Call Lobo Law for Help with Your Arrest.
If you're under arrest in Las Vegas, contact Lobo Law. Attorney Lobo provides aggressive criminal defense representation in Las Vegas for those wrongfully accused of crimes. Ms. Lobo is a Las Vegas criminal defense lawyer who understands that you did not expect to get arrested.
With her services, you'll get discreet legal assistance and someone who will work diligently to make sure you receive the best treatment as you go through the criminal process. When results matter the most, schedule a consultation with Lobo Law at 702-290-8998.
https://www.lvcriminallawfirm.com/social-media-and-its-effect-on-your-las-vegas-criminal-defense-case/