Social Media and Its Effect on Your Las Vegas Criminal Defense Case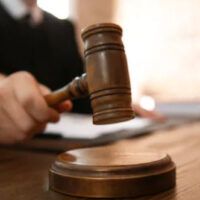 Social media is a part of our daily lives. From sharing photos on Facebook or Instagram, to creating video moments for Snapchat, and posting our opinions on Twitter, this daily activity is our connection to our family, friends and the world. However, in the legal arena, particularly criminal defense, social media can be the difference between a life of freedom and a life behind bars.
Social Media Investigations by Law Enforcement
Social media is a common tool used in legal cases, whether civil or criminal. What some people don't know is that law enforcement frequently uses social media as a tool to conduct criminal investigations. A suspect's postings surrounding behavior, activity that seems criminal, and messages to show intent can be used as evidence in criminal defense cases.
What if the Social Media Page is Private?
Just because your social media page is private does not mean your social media profiles can't be accessed by law enforcement in Nevada.
An administrative subpoena allows law enforcement to gain access to digital accounts. And, the evidence they find may be used as evidence against the suspect in court.
According to an article in ProPublica, a warrant is not necessary. Law enforcement can access emails, text messages, and social media accounts with an order that doesn't require showing probable cause of a crime.
Example of Law Enforcement Using Social Media to Capture Suspect
In January of this year, a KTNV News 13 Las Vegas report showed that social media played a role in the capture of a man known as the "blue bucket bandit." The search on social media led to his account where he was selling the product he was stealing.
Be Mindful of Social Media Activity
Always remember that whatever you post on social media is always accessible. Nothing is ever truly deleted from the internet. And, in the event you are facing a criminal matter, be truthful with your Las Vegas criminal defense attorney. Make your attorney aware of your social media posts so he or she can handle them as they arise during the case.
Don't wait until law enforcement has completed their social media investigation and have your attorney questions your activity. Doing so makes it easy for law enforcement and the prosecution to work to turn the accusation into a conviction. This hinders your case, your credibility for your criminal defense attorney, and the ability to maintain your freedom.
Facing a Criminal Matter in Las Vegas? Lobo Law is Here to Help.
If you're under arrest for a crime in Las Vegas, contact Lobo Law today. Attorney Lobo has a great deal of success in the courtroom and tenaciously works to reach victories for her clients. With Ms. Lobo as your Las Vegas criminal defense attorney, you'll get discreet legal assistance and someone who will work diligently to make sure you receive the best treatment as you go through the criminal process. When results matter the most, schedule a consultation with Lobo Law at 702-290-8998.
Resources:
ktnv.com/news/crime/social-media-assists-vegas-police-in-blue-bucket-bandit-capture
propublica.org/article/no-warrant-no-problem-how-the-government-can-still-get-your-digital-data
https://www.lvcriminallawfirm.com/types-of-cybersecurity-crimes-in-las-vegas/