Understanding Mental Health Issues From A Legal Standpoint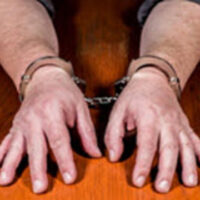 We've all read about crimes and thought to ourselves that the criminal must have been out of his mind to such a thing. But insane? In a court of law, that term takes on a whole new meaning.
The Insanity Defense 
Not everyone who does something that the public considers "crazy" is eligible to use the insanity defense in court.  Actually, the insanity defense is utilized in under 1 percent of all cases. For such a defense to be successful, not only must the defense prove through a preponderance of the evidence that someone was experiencing mental illness at the time the crime was committed; it must also demonstrate that the defendant had no ability to understand what he was doing and was incapable of knowing the difference between right and wrong.  When employed, it is only successful in one of every four cases.  In truth, many individuals do suffer from a variety of mental illnesses, yet they still know when their behavior is wrong, and they certainly understand the potential consequences of their actions, which makes them legally responsible for their crimes.
Consequences of a Successful Insanity Defense 
To be sure, when an insanity defense is successfully employed, a defendant does not simply get to go home and pick up life where they left off.  Many defendants of violent crimes, in fact, wind up spending more time in confinement receiving treatment than they would have had they been found guilty.  Confinement might be in either a mental hospital of a segregated section of a prison, but, in either case, it is extremely restrictive.  The courts continue to have authority over the patient and receive reports on his status regularly.  Any changes to placement, including passes and placements for outpatient living, must receive court approval.  Release can only be approved after he no longer poses a threat to himself or others or after having served the equivalent of the maximum sentence for the crime.
Other Mental Health Issues and Options 
When someone who is a repeat offender appears to have issues with mental health, he may obtain an evaluation at Behavioral Health. If appropriate, the individual may be able to participate in Mental Health Court for a period of one year.  The program requires individuals to appear in court each month and meet specific goals related to treatment, employment, and so forth.  In some cases, these individuals still wind up serving jail time for their crimes.
Defending the Mentally Ill 
If you or a loved one has been charged with a crime and you believe mental health issues may be at the root of the problem, the compassionate and dedicated Las Vegas criminal defense lawyers at Lobo Law can help.  To discuss the possibilities, schedule a confidential consultation today.
Resource:
mynevadacounty.com/DocumentCenter/View/9950/Mental-Health-PDF?bidId=