Types of Cybersecurity Crimes in Las Vegas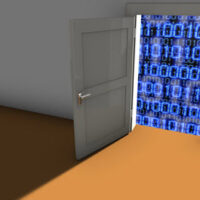 The famous slogan says, "What happens in Vegas, stays in Vegas." But is this the case considering how fast information travels on the internet? The internet is a major part of our lives as Nevadans. Think about it. We use the internet for everything — shopping for goods, sharing photos with family and friends, watching videos, and completing tasks at work. The internet is a tool we use often, without a thought of cybersecurity crimes and the risks it involves.
What you may not realize is while you're using the internet as a tool to make your life easier, you may also be committing a cybersecurity crime. In this article, we will discuss cybersecurity crimes in Las Vegas and show you some types of cybersecurity crimes that you may be committing in your everyday life.
What is a Cyber Security Crime? 
A cybersecurity crime is any crime related to the use of the internet or computer to commit fraud, steal identities or violate privacy.
This crime is no longer committed by a single individual sitting behind a computer while hiding behind the internet. Cybersecurity crime is now a well-planned operation carried out by a group of people in an organization.
For example, in 2018, thirty-six (36) people were indicted by a Las Vegas grand jury for their roles in an organization that engaged in cyber fraud.
Las Vegas Most Insecure City in the U.S. 
An article in Security Magazine states that Las Vegas is the most insecure cyber city in the United States. At this rate, anyone can be wrongly or falsely accused of a cybersecurity crime.
If you're facing an accusation for a cybersecurity crime in Las Vegas, it is important that you contact a criminal defense attorney who is experienced in cybersecurity crimes as soon as possible to protect your rights.
What Does Nevada Say About Cyber Security Crimes?
Nevada laws say if a person who knowingly, willfully and without authorization:
Modifies;
Damages;
Destroys;
Discloses;
Uses;
Transfers;
Conceals;
Takes;
Retains possession of;
Copies;
Obtains or attempts to obtain access to, permits access to or causes to be accessed; or
Enters a computer program, system, network, data, or hardware device is guilty of a misdemeanor.
Types of Cybersecurity Crimes 
Unauthorized Wi-Fi Access. If you gain access to the free Wi-Fi network at a nearby establishment, when you have no intentions of being a paying customer, you may be committing a cybersecurity crime. This is also known as hacking. Same goes for if you're at home and accessing someone's Wi-Fi connection at their house or accessing their computer without permission to do so.
Online Bullying. Sending mentally and emotionally abusive messages over the internet is also known as cyberbullying. This can be done by posting photos, videos and text messages on a fake account to cause someone harm. It's essentially the same as traditional bullying, but the bully performs the act over the internet.
Downloading Malware. According to the Norton Cyber Security Insights Report, malware is the most common cybercrime. Malware is a software that causes harm to computers by giving them viruses so financial and personal, confidential information is easily accessible by hackers.
Wrongfully Accused for Cyber Security Crime in Las Vegas? Call Lobo Law Today 
If you're wrongly accused for a cyber security crime in Las Vegas, contact Lobo Law. Adrian Lobo is an experienced Las Vegas criminal defense attorney who will fully investigate your case and vigorously defend your rights. Contact Lobo Law today at 702-290-8998 or contact us online for a consultation.
Resources:
us.norton.com/internetsecurity-online-scams-top-5-cybercrimes-in-america-norton-cyber-security-insights-report.html#malware
securitymagazine.com/articles/89070-las-vegas-most-insecure-cyber-city-in-us
https://www.lvcriminallawfirm.com/what-exactly-is-reasonable-doubt-in-a-las-vegas-criminal-case/