Should I hire a private criminal law attorney or go with the Public Defender's office to represent me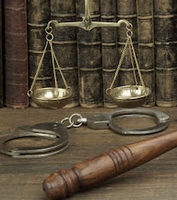 I am often asked this question in consultations with a potential new clients, and I respond by telling them that you may not qualify for the appointment of a public defender and there are realities you should consider. Once you've really evaluated your options, you might discover that hiring an experienced Las Vegas criminal defense lawyer is the way to go.
Public Defenders Aren't Free 
This may come as an enormous surprise to most people, especially because the Constitution guarantees the "right to an attorney." But public defenders are only there to help people who the court determines are unable to afford to pay for their own defense. When you work with a public defender, you will normally be required to make a payment to the court to defray some of the cost of the public defender's services. While it may be less than you'd expect to pay a private defense lawyer, it's still not free. It can be as high as $1,000 or even more in some cases.
Public Defenders Have a Lot of Cases
It's worth noting that Clark County has some amazing lawyers working for the public defender's office, and many of them have a lot of experience. But that only goes so far. If a single lawyer has a caseload that is overwhelming, they simply may not have enough hours in the day to fully devote their attention to clients. This can leave them needing to move cases in order to help the next client. This hurried and often underfunded system is not the public defender's fault; it's a political and budgetary problem. Sadly, if you are not getting the attention you need, this will likely lead to you not trusting the appointed public defender it means you could end up missing out.
Public Defenders Are Not Automatic 
If you've watched a legal drama on television, you may recall a defendant telling a police officer that he wants his lawyer. Twenty seconds later, a public defender shows up in a suit ready to intervene in the process. In real life, if you ask for an attorney, the police will likely stop speaking to you, escort you to a jail cell, and you will wait. Then you will wait some more. Eventually, often the next day, you will appear before a judge. During that appearance, you will need to prove that you meet the state's definition of the indigent. If, and only if, you can show that you are unable to afford legal representation, then the court may appoint a public defender. Some people are in custody for several days before ever meeting their lawyer.
How a Private Attorney is Different 
When you hire Lobo Law PLLC, we are often able to get to you quickly, sometimes within the same day or even a few hours. Likewise, if you have a good argument for being released on your own recognizance, we can often help you secure a release. Our goal is to get you away from the police and anyone that does not have your best interest at heart so that you have less chance of making a critical mistake while in custody. Likewise, we have the time and resources to devote to your case. Contact Lobo Law in Nevada now to find out if we can help.
Resource:
clarkcountynv.gov/public-defender/Pages/default.aspx