Sex, Drugs and Violence? America's Top Three Crimes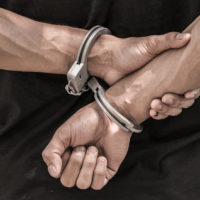 A review of the latest Bureau of Prison statistics, updated on April 20, 2019, reflects which crime categories make up the majority of all incarcerations. The results are somewhat expected in many ways, but in other ways, they may be a bit unexpected.
At Lobo Law, our Las Vegas criminal defense lawyers are devoted to helping our clients avoid lengthy and unnecessary prison sentences, especially when wrongfully charged. If you have been arrested in Las Vegas or the surrounding areas of Nevada and require experienced representation in court, call us today.
Incarceration by the Numbers 
The U.S. Bureau of Prisons (BOP) maintains detailed statistics on federal inmates, their demographic information, and their crimes. A close look at the data shows that America's convicts largely fall into three categories: sex crimes, drug crimes, and violence. Here's how these crimes stack up nationally. Keep in mind that these statistics only reflect federal inmates and do not show the numbers for any inmates kept in state jails or penitentiaries.
#1 – Drug Crimes Reign Supreme (45.4%) 
That's right. Close to half of all American inmates are in prison and doing time for drug offenses.  Over 45 percent of all incarcerations in the country at this very moment are due to some form of drug charge.
#2 – Weapons and Explosives Crimes (18.5%) 
The next largest category of crimes represented in federal prisons includes weapons charges, explosives, and arsons. Over 31,000 people are currently incarcerated for these crimes throughout the country. 
#3 – Sex Crimes (9.9%)
Finally, representing almost 10 percent of all criminals in federal prisons at this time, sex-based crimes come in third.
Nevada Statistics 
According to Prisonpolicy.org, Nevada has a higher incarceration rate than the U.S. as a whole, with a disproportionate percentage of the prison population being represented by people of color.
How to Take Action to Prevent Wrongful Incarceration 
Many people end up in the prison system for reasons that have little to do with their actual crimes. For instance, a person may make a minor mistake and get arrested for a drug possession offense, which does not end up leading to a jail sentence. However, they may have conditions set for their release, which if violated can lead to a serious term of imprisonment. Many Nevada residents end up in jail for things like:
Accidentally violating parole or probation conditions
Failing to make it to a court appearance
Having a firearm by mistake
Someone else leaves drugs in the person's vehicle
Failing a drug test ordered by a court as a part of a pre-trial diversion program
There are literally countless ways that otherwise innocent people become inmates over minor and trivial offenses. If you are arrested and accused of committing a crime, the single-most important thing you can do to avoid prison is to talk to a skilled criminal defense attorney immediately. That means talking to a lawyer before answering any questions from police, before talking to government attorneys, and before signing anything. To get help, call Lobo Law today.
Resource:
bop.gov/about/statistics/statistics_inmate_offenses.jsp
https://www.lvcriminallawfirm.com/should-i-hire-a-private-criminal-law-attorney-or-go-with-the-public-defenders-office-to-represent-me/