Reports Note Recent Drops in Crime Rates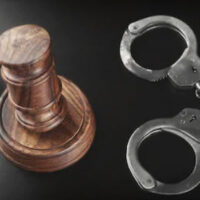 The past few weeks have seen a decrease in crimes rates. This decrease is apparent locally, nationally, and across the world, according to many recently collected statistics and available reports. Examples of countries far across the world where statistics indicate that crime has decreased significantly include South Africa, along with countries in Latin America, according to a Time report published two weeks ago.
Within the United States, the crime rate in some major cities has dropped. Drug arrests in Chicago have decreased by more than 40 percent, according to Time. (This reported decrease compares the weeks in 2020 during the shutdown to the same weeks of the year in 2019).  New York has also seen a significant decrease in major crimes this year. In New York, major crimes decreased more than ten percent from February to March of 2020, according to Time. 
Local Crime Rate Statistics 
Locally, reports from FOX5, KTNV and 8NewsNow Las Vegas all indicate a decrease in the rate of both specific crimes and the overall crime rate in the Las Vegas area. According to an April 1 FOX5 report, the Las Vegas police department has noted an overall decrease in crime during the coronavirus pandemic. Specific police department statistics, as reported by KTNV, show:
a 20 percent decline in violent crime
a 28 percent decline in property crime
27 percent decline in crime overall

Local Domestic Violence Crime Rate Statistics 
Amidst the decline in the rate of many crimes, however, some reports have noted officials' concern over the potential for increases in domestic violence during the pandemic due to increased family time at home and away from work and school. The  FOX5 report pointed out this concern, although it was also reported that as of late March, the reported decrease in crime rates had also extended to domestic violence. According to 8NewsNow Las Vegas this reported decrease in domestic violence crime was 37 percent.
Nevertheless, an April 1 8NewsNow report also stated that SafeNest, a Nevada nonprofit organization devoted to ending domestic violence, had reported a 12 percent increase in calls to its hotline. This report noted that historically, according to SafeNest, mass traumatic events can lead to a rise in domestic violence crimes.
Other Specific Crimes 
Not all statistics reported indicated a decrease in all crimes, however.
According to 8NewsNow Las Vegas, firearms calls and aggravated assault crimes increased by 35 percent and 3 percent, respectively.
Contact Us Today for a Consultation 
For more information about crime rates generally in Nevada, contact an experienced criminal defense lawyer at Lobo Law. In addition, if you have been charged with a crime in Las Vegas, it is important to contact an experienced Las Vegas criminal defense lawyer.
For information about the Coronavirus (COVID-19), contact the Department of Health and Human Services, Nevada Division of Public and Behavioral Health (DPBH) as well as the Centers for Disease Control and Prevention (CDC).
Resources:
8newsnow.com/news/local-news/safenest-reports-increase-in-domestic-violence-calls/
fox5vegas.com/coronavirus/las-vegas-police-says-crime-is-down-27-amid-covid-19-pandemic/article_8ace8f40-7453-11ea-a3a1-0f890b8d1fb2.html
ktnv.com/news/crime/drop-in-crime-in-las-vegas-during-covid-19-pandemic
time.com/5819507/crime-drop-coronavirus/
https://www.lvcriminallawfirm.com/federal-and-nevada-state-rico-laws-an-overview/