New Nevada Law on Employer's Use of Marijuana Drug Test Results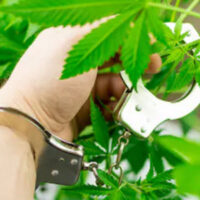 For many if not most of today's job seekers, the job application process is difficult and stressful. From creating the resume, to crafting the cover letter, to finally getting the coveted interview, the process is time consuming, lengthy, and sometimes disappointing. Added to these stresses is the fact that for many of today's prospective employees, the stress of the interview process does not end with an offer of employment. This is because some job offers are contingent on other factors. One such contingency is the requirement that prospective employees complete and pass a drug test.
Recreational marijuana use has been legal for adults in Nevada since 2017. With recreational marijuana usage is legal here and in other states, whether an employer can or should make drug testing for marijuana a precondition of employment has become a hot topic of debate. In Nevada, the debate has now reached a conclusion, with Governor Steve Sisolak signing AB 132 into law. Under this new law, which became effective on January 1, 2020, an employer cannot generally refuse to hire a prospective employee because of the results of a marijuana drug test that was conducted prior to the start of his or her employment.
New Nevada Law 0n Employer's Use of Marijuana Drug Test Results: The Specifics 
The new law basically states that it is illegal for an employer to fail to hire or refuse to hire a prospective employee because the results of a drug screening test he or she took show the presence of marijuana. Drug screening tests under this law include tests of blood, urine, hair or saliva to detect the presence of controlled substances or drugs. The law also states that if a new employee has to take a drug screening test within the first 30 days of the job, the employee has the right to take a second screening test (at the employee's expense) to rebut the results of the  first test, and requires the employer to accept and give appropriate consideration to the results of the subsequent drug test.
Exceptions to the New Drug Testing Law 
The new law does not apply to certain job applicants. Exceptions to the law include:
people who are applying for jobs as firefighters
people who are applying for jobs as EMTs (emergency medical technicians)
jobs that require employees to operate motor vehicles and for which state or federal law require drug screening
jobs which, as determined by the employer, concern or affect the safety of others
According to a report by KOLO8 NewsNow, this last exception, regarding the employer's determination of a position as affecting the safety of others, is causing confusion and concern. If you are interested in learning more about this law, or have questions or concerns about its application, contact an experienced Las Vegas criminal defense lawyer. For more information, and to help you understand this and other Las Vegas drug crime laws, contact Lobo Law.
Resources:
kolotv.com/content/news/New-pre-employment-drug-test-law-sows-confusion-566665281.html
leg.state.nv.us/App/NELIS/REL/80th2019/Bill/6191/Text
https://www.lvcriminallawfirm.com/some-misdemeanor-domestic-violence-cases-prosecuted-as-battery-in-las-vegas/