Nevada Sports Gambling Facts and Figures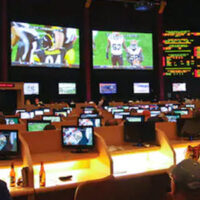 In Nevada, where sports betting is legal, the state has a comprehensive scheme of gaming laws and regulations. For more information about these laws in general, or about legal sports betting in Nevada, contact an experienced Las Vegas criminal lawyer.
Public Policy and Gaming in the United States
In May of 2018, the United States Supreme Court decided, in the case of Murphy v. National Collegiate Athletic Association, that a federal law known as the Professional and Amateur Sports Protection Act was unconstitutional. Specifically, the Court found that this law, which gave the federal government the power to order states to take actions to prohibit sports gambling, unconstitutionally infringed upon the rights afforded to the states under the Tenth Amendment.
The Murphy decision did not impact Nevada sports gambling laws directly, since sports gambling was allowed in Nevada based on "grandfather" provisions of the Professional and Amateur Sports Protection Act Law. Since Murphy, however, ESPN reports that other jurisdictions have considered and/or adopted legislation allowing sports gambling. Nevertheless, and as of June of last year, according to the Las Vegas Sun, Nevada remained the nation's most significant sports betting market. The Sun reported that between May 2018 and April 2019, Nevada sports books accounted for more than $5.2 billion in bets.
Nevada's comprehensive scheme of gaming laws and regulations is informed by the state's public policy concerning gaming. Some of the basic tenets of this public policy include:
that the gaming industry is vitally important to Nevada's economy and citizen welfare
that gaming must be conducted honestly and competitively, and that creditors' and licensees' rights must be protected
that strict regulation of people, locations, practices and activities related to licensed gaming establishments and gambling devices and equipment is important and desirable
that gaming establishments must be licensed, controlled and assisted to the public good
that access to gaming establishments should not be restricted in any manner, except as provided by the legislature
To learn more about Nevada's gaming specific gaming laws, such as laws that apply to casino markers, call 702-290-8998 to contact the Las Vegas criminal defense lawyers at Lobo Law.
Resources:
thesportsgeek.com/sports-betting/super-bowl/
gaming.nv.gov/index.aspx?page=53
supremecourt.gov/opinions/17pdf/16-476_dbfi.pdf
espn.com/chalk/story/_/id/19740480/the-united-states-sports-betting-where-all-50-states-stand-legalization
lasvegassun.com/news/2019/jun/12/us-sports-bets-hit-9-billion-since-court-ruling/
latimes.com/sports/story/2020-01-20/sports-gambling-nfl-web
https://www.lvcriminallawfirm.com/new-nevada-law-on-employers-use-of-marijuana-drug-test-results/