Mitigating the Spread of COVID-19 in Nevada's Jails and Prisons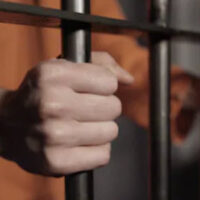 Since it began early this spring, the COVID-19 pandemic has raised some significant and particular concerns for the health and safety of individuals who live or work in residential facilities. Detainees and staff members at correctional facilities across the United States fall within this group, and outbreaks of the virus at such facilities have made headline news. As explained by the Prison Policy Initiative, the reasons warranting heightened concern over the spread of COVID-19 in prisons and jails include the transient nature of the population and the fact that social distancing is not feasible.
The Cook County Jail in Chicago, for example, became a COVID-19 hotspot by early April, as reported by CNN. Measures have been implemented to address this problem, including COVID-19 tests for new detainees, according to the Chicago Tribune. In the case of the Cook County Jail, ABC7chicago.com has reported a decrease from the rate of positive COVID-19 tests, from near 97 percent at its peak to less than ten percent, by mid-May.
In Nevada, county jails and state prisons have also undertaken and continue to undertake measures to mitigate the potential spread of COVID-19 in Nevada.
Clark County Detention Center 
Last month, as reported by the Las Vegas Sun, over one hundred nonviolent offenders were released from the Clark County Detention Center in accordance with a plan that provided for the potential release of up to ten percent of the Center's total population. The plan included specific qualifying criteria for inmate release, such as, for example, underlying medical conditions and  completion of at least 75 percent of an inmate's sentence, according to reports.
A separate report by the Las Vegas Sun stated that officials were assisting released inmates in locating housing, where necessary. The report also detailed the following measures being taken for inmates remaining at the jail, as well as for jail personnel:
masks have been provided for inmates
masks are required for corrections officers
temperature checks for persons entering the jail

Nevada's State Prison System 
In April, it was reported that a COVID-19 outbreak in prisons could potentially overwhelm the Nevada Department of Corrections, according to the Las Vegas Review Journal. Last week, the first COVID-19 infection of a state prison inmate was reported, according to the Las Vegas Sun. The inmate, who was an asymptomatic carrier of COVID-19, was not in contact with the general prison population prior to the positive test result, according to the report. In addition to this inmate, positive COVID-19 test results have been reported for 19 employees of the Department of Corrections, according to the Las Vegas Sun.
Going forward, procedures for increased testing for COVID-19 will be implemented, according to the Nevada Independent. KTNV has reported that a testing framework under development will help to guard against asymptomatic transmission of COVID-19, and that both inmates and staff will be tested.
If you have questions or would like more information about mitigation measures being used to stop the spread of the coronavirus in Las Vegas jails and Nevada state prisons, contact a Las Vegas criminal defense lawyer at Lobo Law.
Resources:
reviewjournal.com/crime/nevadas-prison-medical-staff-grapple-with-coronavirus-outbreak-2014606/
lasvegassun.com/news/2020/apr/21/115-clark-county-jail-inmates-released-virus-threa/
thenevadaindependent.com/article/nevada-prisons-beginning-widespread-coronavirus-testing-of-inmates-staff-as-more-inmate-cases-identified
lasvegassun.com/news/2020/may/20/first-inmate-tests-positive-for-covid-19-in-nevada/
ktnv.com/news/coronavirus/nevada-department-of-corrections-announces-more-testing
chicagotribune.com/coronavirus/ct-met-cook-jail-covid-update-20200526-7dvr55lc5ng6jfwzgoxdj2wl6e-story.html
prisonpolicy.org/virus/virusresponse.html
https://www.lvcriminallawfirm.com/e-sports-betting-in-nevada/