E-Sports Betting in Nevada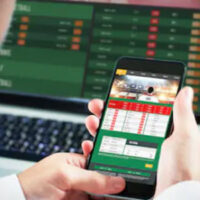 The shutdown of traditional sporting events, games, and competitions is just one of the ways in which COVID-19 has affected our daily lives. The effect of these shutdowns has hit especially hard in regions where sports betting is legal. With major public sporting events in this country on hold indefinitely, sportsbooks and sports gamblers are feeling the impact of COVID-19 as sports betting opportunities and activities have been significantly curtailed.
In an effort to increase options for sports betting, new bets on e-sports series and leagues were approved by the Nevada Gaming Control Board (NGCB) last month, according to a report in the Washington Post.  This is significant, as a CBSsports.com report notes, because prior to last week, gambling had only been approved for specific e-sports events.  Among the reasons that e-sports betting has been slow to take root in the sports gambling world is uncertainty from oddsmakers, according to news reports. Moreover, concerns regarding match fixing have been noted, particularly given the fact that fines and penalties have been imposed on players for such infractions in the past.
Nevada Gaming Law Prohibits Cheating 
In this regard, it is notable that Nevada state law prohibits cheating in any gambling game by any person, whether that person is the owner of the gambling establishment, an employee or a player.
What is cheating? In the context of Nevada gaming law, cheating is specifically defined as:
altering the elements of the game, specifically pertaining to chance, method of selection or criteria which determine:

the result of the game
the amount or frequency of payment in a game;
the value of a wagering instrument; or
the value of a wagering credit.
Nevada's gaming laws also prohibit, among other things, fraudulent acts related to the outcome of a game or event, the use or possession of devices, software or hardware to obtain advantages in games, the possession, use, sale or manufacture of counterfeit, unapproved or unlawful instruments or items, or possession of certain unlawful devices or paraphernalia for manufacturing slugs, and the unlawful manufacture, sale, distribution, marking, altering or modification of equipment and devices associated with gaming.
Penalties for Violations 
Effective July 1, 2020, a person who violates the cheating or fraudulent activity laws listed above may be punished as follows:
for the first offense, a category C felony, subject to imprisonment for a term of one to five years and a fine of up $10,000
for a second or subsequent offense, a category B felony, subject to imprisonment for a term of one to six years, and a fine of up to $10,000.
In addition, a person who attempts or conspires with one or more others to violate these laws is also guilty of a category C felony, punishable for having committed the completed crime regardless of whether or not he or she personally played the gambling game or used a prohibited device.
If you have questions or would like to know more about Nevada's criminal laws as they relate to esports betting, or other gaming laws, reach out to Lobo Law to speak with a Las Vegas criminal defense attorney.
Resources
leg.state.nv.us/NRS/NRS-465.html#NRS465Sec088
leg.state.nv.us/NRS/NRS-465.html#NRS465Sec085
cbssports.com/general/news/nevada-approves-esports-league-betting-for-counter-strike-global-offensive-in-historic-ruling/
espn.com/esports/story/_/id/28949368/rogue-warriors-remove-jungler-weiyan-matchfixing-allegations
washingtonpost.com/video-games/esports/2020/04/17/vegas-esports-betting/
https://www.lvcriminallawfirm.com/las-vegas/criminal-defense/