Benefits Of Police Body Cameras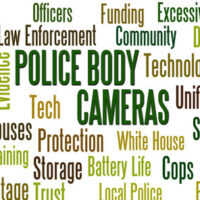 Nearly 90 percent of Americans believe that police officers should always wear body cameras in order to document their activities on duty. Regardless of political affiliation, approval of police and other demographics, body cams are a popular idea among the populace.  Why do these devices curry such favor with the public?
Benefits of Bodycams 
Proponents of body camera usage cite a number of favorable outcomes as a result of the trend toward body cameras:
Police are more Accountable for their Actions: What better way to capture the words and actions of officers on the job than video?  Study after study show that use of force and civilian complaints drop significantly when this technology is used. And when misconduct occurs, those who might have gotten away with impropriety have been nabbed for bad policing, including a Texas officer who was locked up for years and fined thousands of dollars for a murder after it was discovered that his version of events was in conflict with video evidence, and a Maryland officer whose bodycam footage recorded him planting false drug evidence.  Here in Nevada, one study showed that incidents involving use of force dropped by nearly 40 percent after officers were equipped with cameras.
Bodycams Prove Useful in Domestic Violence Incidents: When officers show up to intervene in a domestic violence situation, their cameras capture the scene and statements from those involved while the situation is fresh and raw.  Police tend to get more honest and straightforward answers from victims at the scene than later on, and they are all on record.
Cameras provide Transparency and Build Public Trust: Communities have lost confidence in policing across the country.  When police departments commit to transparency, it is a major step in rebuilding a healthy relationship with citizens.
Police Training can be Enhanced with Video Footage: There's no question that police perform a difficult job and have to make split second decisions with limited information all the time. Imagine the benefits of using camera footage in training scenarios with both new and veteran officers!  The video can facilitate discussions about best practices, how to avoid errors, and how to anticipate on the job.
Cost Savings is Documented: As Nevada police departments implemented the use of bodycams, they experienced a corresponding reduction in complaints of misconduct, resulting in fewer resources having to go toward investigations. All said, the savings for departments was fourfold the cost of equipping officers with the technology.
And Justice for All… 
When one views policing as a way to build and sustain the health and safety of a community, it makes sense to provide officers with the equipment they need to do their jobs well.  Bodycams are an essential piece of that equipment that can document what happens on the job.  The experienced Las Vegas criminal defense attorneys at Lobo Law are dedicated to fighting for justice for every client we represent.  If camera footage—or the lack thereof—factors into the case, you can bet that we will maximize its impact in your defense.  Contact us today for a confidential consultation.
Resource:
unlv.edu/news/release/study-police-body-worn-cameras-reduce-reports-misconduct-use-force