Will Your Charges Be Dismissed?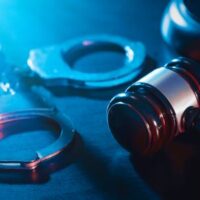 If you are facing criminal charges, you are likely concerned about the future. How aggressively will the prosecutor pursue charges?  How will your life change if you are convicted? As far as that goes, what does the law require of the prosecution in order to achieve a guilty verdict?  Is there any chance that the charges could be dropped? These questions and more can be answered by an experienced criminal defense attorney.
Elements of a Crime 
The prosecution has the burden of proving the coexistence of the following beyond a reasonable doubt:
Actus Reus: The objective elements of the crime—actions or omissions that resulted in a clash with Nevada law– must be demonstrated.
Mens Rea: It must be proven that the defendant knew that their action (or lack thereof) would result in a crime.
If the crime is identified by some sort of harm, additional elements must be proven beyond a reasonable doubt:
Harm: Society in general or specific victims were harmed by the actions of the defendant.
Causation: The harm resulted from a criminal act.
Some crimes are specific to particular circumstances, such as, for example, the age of a victim being tied to a statutory rape charge:
Attendant Circumstances: Other facts related to the crime, such as setting, characteristics of the victim, methodology, or other facts that delineate the crime must also be explained to a jury and convince them beyond a reasonable doubt.
Getting Charges Dismissed 
Ideally, charges could be dismissed before you get anywhere near a courtroom.  Sometimes that occurs due to purely practical reasons, such as limited resources that make prosecutors reluctant to pursue a case. In other cases, prosecutors are willing to drop the charges for first-time offenders, especially when the crimes involved no violence.  And of course, there are always cases when prosecutors are willing to trade your freedom for information in a plea bargain.
It's not unheard of for cases to be dismissed due to a lack of evidence or witnesses.  Finally, dismissals sometimes involve some sort of error or misconduct by police or prosecutors, including:
An improper search or stop;
An arrest without probable cause;
Problems with the charging documents or criminal complaint;
Problems with the chain of custody involving evidence in the case;
Lost or tainted evidence;
Witnesses who are proven to lack credibility or who change their testimony.
Fighting for Best Outcomes 
At Lobo Law our dedicated Las Vegas criminal defense attorneys always work to achieve the best possible outcomes for our clients.  Whether we manage to get the charges dismissed or reduced, or we take the case to trial, we give 100 percent to every case.  To discuss yours, schedule a confidential consultation in our office today.