Who Benefits From Cash Bail Reform?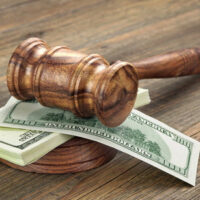 There seems to be widespread resistance to the elimination of cash bail, largely because people believe it will lead to a jump in crime.  But the facts simply do not support such a conclusion. Bail reform does not mean, after all,  the total elimination of bail!  Rather, it gives a judge the ability to detain individuals who have been accused of the most serious crimes, or who are at highest risk of reoffending pretrial.  Instead of jailing people simply because they don't have the money to fork out on bond, the circumstance of each alleged offender is weighed, and decisions are made based on relevant factors outside of finances. No more arbitrary lockups—what a novel idea!
Will more people be released?  Absolutely!  Is that a good idea? Again, absolutely!  These individuals–charged with non-violent crime & judged to be low-risk offenders– are less likely to experience severe disruptions to their families, jobs, and everyday lives. That means greater stability, and less chance of criminal involvement. Meanwhile, those who are found to be in need of incarceration will be placed in jails with less overcrowding.  It's a win-win for everyone.
 Public Concerns
Crime is exploding!  We're in the middle of a huge crime wave!  That's the rhetoric we've been hearing in response to reforms to the system of cash bail—the system that disproportionately punishes those on the lower levels of the socio-economic spectrum—primarily people of color. But is the sudden worry over gigantic leaps in crime due to bail reform accurate?
 Murder Rates 
The fact of the matter is that the rate of homicides has increased significantly in this country since 2019. But is that rise related to bail reforms?  Experts link it more to other factors, such as economics and the development of social issues related to the pandemic, not to mention a huge increase in gun sales. Relationships between law enforcement and communities have also experienced significant change since George Floyd was publicly murdered. Notably, however, today's murder rate is still markedly lower than it was in 1990.
Throughout America, the majority of places still have cash bail practices remaining in place.  Those areas that have eliminated it have seen no real increase in crime rates, including murder rates.  Considering the fact that cash bail is still relied on throughout the country and homicide rates are up, it is logical to conclude that bail programs do not help in reducing homicides. The jury is out on bail reform programs, on the other hand. What about other crimes?
Reduced Rate of Crime 
Many other crimes have been trending downward in recent years, negating the false narrative about a crime wave sweeping across America.  For example:
Burglary:                   Down nearly 7.5 percent;
Robbery:                   Down over 9 percent
Larceny theft: Down over 10.5 percent;
Rape:                     Down 12 percent 
Justice 
At Lobo Law, our experienced Las Vegas criminal defense attorneys are dedicated to fighting for the best possible outcomes for our clients.  That often means pretrial release.  To discuss your circumstances, contact our office today.
Sources:
fbi.gov/news/press-releases/press-releases/fbi-releases-2020-crime-statistics
pewresearch.org/fact-tank/2021/10/27/what-we-know-about-the-increase-in-u-s-murders-in-2020/