White-Collar Criminals Pursued By DOJ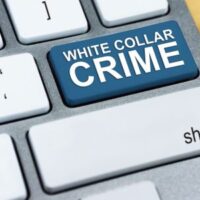 According to Deputy Attorney General Lisa Monaco significant white-collar crimes that are ultimately resolved are committed by repeat offenders about 15 percent of the time. That's one reason the Department of Justice (DOJ) is toughening up its stance regarding corporate offenders, who enjoyed the lowest prosecution rate in history under the previous administration. Under Monaco's direction a Corporate Crime Advisory Group has been conducting an across-the-board review of policies linked to corporate wrongdoing and is working to provide better incentives and harsher consequences to address white-collar crime across the country.
Encouraging Self-Disclosure 
The DOJ is hoping to encourage companies to disclose their own issues by creating policies that plainly outline the self-disclosure expectations and the benefits thereof, with more advantages for faster disclosures. In particular, cooperation and voluntary redress will regularly lead the DOJ to decline to seek a guilty plea or to require the use of independent compliance monitors. That will be a savings of hundreds of thousands—sometimes even millions—of dollars for the companies.
 Investigations Expedited 
Charges against corporate wrongdoing will zero in on the big wigs in the corporate world instead of the DOJ merely pursuing the corporation itself under the new procedural guidelines. Identifying repeat offenders and prosecuting them will be a key goal. That means the DOJ will be taking a broader examination of legal misconduct within a company, appointing more monitors to oversee company operations, and calling for more substantial collaboration in these cases.  Now, offenders will have to come forward with evidence of a crime and name names across the board, not simply list those involved to a substantial degree.  As soon as evidence of misconduct is detected, the government requires notification, eliminating the previous corporate practice of delay and gamesmanship. Companies who continue with their old habits will discover that the penalties that come are quick and punishing, much more so than in previous years.
History of Wrongdoing
While in the past only conduct akin to current lawlessness has been a factor in determining how the DOJ proceeds, now there will be an all-inclusive review of the regulatory, civil and criminal history of offenders as the DOJ weighs its response to current wrongdoing.
No Buying Your Way Out 
Another potential change to the current practice is the elimination, or at least reduction, of cases where criminal prosecutions are deferred in exchange for fines and assurances that the bad behavior won't persist for repeat offenders. An entire new group of FBI agents will be empowered to pursue these corporate crimes and to seek criminal prosecution when appropriate, taking away the ability for corporate entities to pay their way out of jail.
Defending White-Collar Charges 
If you have been charged with white-collar crimes, the life you've led up to now is in serious legal jeopardy.  The dedicated, experienced Las Vegas white collar criminal attorneys at Lobo Law will fight for the best possible outcomes for you.  Schedule a confidential consultation today.
Sources:
reuters.com/world/us/us-justice-dept-toughens-policies-toward-white-collar-crime-2021-10-28/
reuters.com/legal/us-justice-department-crack-down-repeat-corporate-offenders-2022-09-15/