When Veterans Experience Police Interactions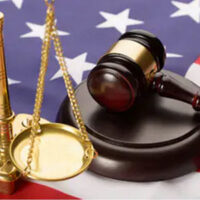 Veterans of any war have sacrificed everything to protect America.  Yet after being deployed once, twice, or even many more times, they come home facing multiple hurdles in rebuilding their lives.  One of those hurdles is a bit of a surprise to some: military veterans are arrested at higher rates than other Americans.  Why is that?
Risk Factors 
Veterans of military service come home with a number of risk factors that put them at higher risk of arrest.  Some of those factors include:
PTSD related to their service;
Traumatic injuries, especially to the brain;
Multiple deployments;
Substance abuse issues.
Without question, post-traumatic stress disorder and other serious injuries may contribute to substance abuse, which may in turn lead to problems with the law.
What are the Numbers?
 We know that roughly 33 percent of veterans report having been arrested at least one time since coming home, a number significantly higher than the rate for non-veterans—just 20 percent. That translates to approximately eight percent of all inmates in this country—just under 200,000 individuals.  The average age of incarcerated vets is in the low 50's, about a decade older than the average for others behind bars. Nearly all incarcerated vets are men, and two-thirds were arrested for violent crimes.
Tools for Police Who Encounter Veterans 
The U.S. Department of Veterans Affairs has put together a free toolkit for officers who encounter vets who may be suffering from PTSD.  The first step is to recognize symptoms of PTSD—flashbacks, anxiety, and thoughts that are out of control, for example.  Often these symptoms lead individuals to withdraw, experience mood changes, sleep disorders, and extreme physical reactions and emotional distress when reminded of traumatic events.  The detachment from loved ones and emotional numbness leads to isolation.  This, in turn, may cause one to startle easily and to experience outbursts of aggression and anger.  For police, training in de-escalation techniques can make a positive difference in what could otherwise be dangerous, or even deadly outcomes.  Simple strategies with regard to posture, hand gestures, facial cues, and voice modulation can be critical to positive outcomes. Treating these individuals with respect, responding to their immediate concerns, and reducing distractions that could be alarming are all central tenets of the police toolkit. When officers have solid training in the assessment, acknowledgement, and questioning strategies outlined in the toolkit, they are likely to experience safer, more successful interactions with veterans who suffer from PTSD.
A Strong Defense for Veterans 
If you or a loved one is a veteran who's had a run-in with the law, the need for a robust defense of any criminal charges is essential.  At Lobo Law, our experienced Las Vegas criminal defense attorneys are committed to providing a full-bodied defense while preserving dignity. To discuss your situation, schedule a confidential consultation in our office today.
Source:
ptsd.va.gov/professional/treat/care/toolkits/police/trainerMaterialsModules.asp