What to Expect After Being Charged with a Crime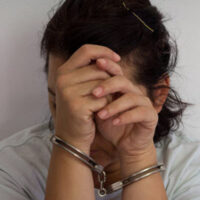 If you've been charged with a crime, the police and often the district attorney have determined that you are the most likely suspect connected to criminal activity. Your arrest has you frightened and worried about your future. What's next for you?
Arrest, Booking & Interrogation 
Police have likely already collected evidence against you, including witness statements, physical evidence, photos, and more, unless they caught you in the act.  A warrant that's been approved by the prosecutor says they have probable cause to believe you are guilty, so you will be further questioned, detained for a period of time, and submit your photo and fingerprints; potentially they could put you behind bars until you're arraigned.
Arraignment
 Within 72 hours of being taken into custody you will be arraigned. This will be the first time you appear in court on the charges, whether you're facing a misdemeanor or felony. You'll be formally informed of the charges and your rights will be explained according to the constitution, including the right to a trial before a jury of peers, being presumed innocent until proven otherwise, and so on. You'll have the opportunity to plead guilty, not guilty, or no contest.  Bail and other conditions are decided.
Pretrial Proceedings 
There may be motions by either side for the judge to make decisions related to the trial before the trial even starts. Perhaps the defense will ask the judge to exclude certain evidence or will ask the judge to consider reasons that they believe you should not have to stand trial. The judge will weigh whether there truly is probable cause to proceed with the case. Sometimes a plea deal is offered that the judge will have to weigh in on.
Trial 
The prosecution has the burden of proving your guilt beyond a reasonable doubt, assuming case goes to trial–meaning charges weren't dropped and no plea deal was agreed to. The trial can be held before the judge alone, if you choose, or before a jury. If you are found to be not guilty, you're free and clear and cannot be retried on the same charges. If the final verdict is guilty, a new date will be set for sentencing.
Pre-Sentencing Report 
A guilty verdict means a final sentencing report describing the crime, your criminal history, victim's statements, and a sentencing recommendation is provided to the judge.
Sentencing 
The judge approves the final sentencing based on guidelines in Nevada law.
The Defense You Deserve 
Every defendant deserves a defense by a Las Vegas criminal defense attorney who is dedicated to achieving the best possible outcomes for you.  At Lobo Law you can expect nothing less.  Contact us in Las Vegas for a confidential consultation today.
Source:
justice.gov/usao/justice-101/initial-hearing