What Is A Special Master And Why Might You Need One?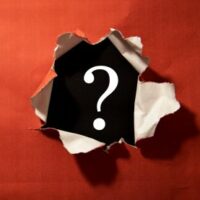 The battle over seized documents from former president Donald Trump's Mar a Lago resort continues to dominate headlines.  Now, it seems, the Trump legal team has succeeded in convincing a judge that a special master should be appointed to comb through documents. What is the role of a special master, and when might a typical layman require one?
What is a Special Master? 
When documents have been seized by law enforcement, a special master is sometimes appointed to go through those documents to determine whether or not any of the information might be protected by attorney-client privilege.  The special master must be a third-party attorney who will make unbiased judgments on the material under consideration.  In the case of the Mar a Lago documents, the special master must also hold a fairly high security clearance, as much of the data involved is classified. Mr. Trump wanted a special master because a number of private items were taken from the beach resort, although the justice department argued that finding the appropriate person to serve as special master would be nearly impossible under the unique circumstances, and since the department had already analyzed the documents, there was no need to delay their investigation with a special master. Additionally, national security risks were noted.  Nonetheless,  the court sided with Mr. Trump, and now both sides have a week to submit the names of individuals who might be able to serve in the role of special master.
How Often Special Masters Needed? 
While the use of special masters is not common, it is also not unheard of.  One study found that they are requested in roughly three of every 1,000 cases, and are appointed in about six in ten of those cases—which averages to about two in every 1,000 cases. The special masters work to subdue disagreements during discovery, speak to technical issues of fact, oversee class settlements, deliver accountings, and implement and supervise consent degrees. They are appointed pre- and post trial, assisting judges with a variety of questions.
Types of Cases that Tend to Use Special Masters 
When are special masters likely to be requested? Studies indicate that they are appointed in about seven percent of the cases involving the following issues:
Cases involving patented material;
Issues of environmental concern;
Cases of personal injury involving airplanes
What's so Special about a Special Master?
 The qualifications of a special master include an expertise in the subject area, an informed view of disputed matters, and impartiality.  Historically, about 75 percent of special masters are attorneys, some of whom were current magistrates or retired judges.
Does Your Case Require a Special Master? 
At Lobo Law our experienced and dedicated Las Vegas criminal defense attorneys are determined to provide the best defense possible for clients.  In some cases, that may include the appointment of a special master.  To discuss your situation, schedule a confidential consultation in our office today.
Source:
cnn.com/2022/08/29/politics/what-is-special-master-fbi-mar-a-lago-search/index.html