What Do Calls For Defunding Police Really Mean?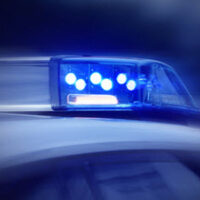 We've all heard a lot of talk about defunding the police in recent months.  Is that synonymous with abolishing law enforcement?  The fact of the matter is, the term can refer to any number of actions related to police reform.  Let's take a look at the nuance behind the movement.
Key Points
 Virtually every call for defunding police boils down to a few central points:
Promoting fiscal responsibility;
Creating a system that is more responsive to the public market for which taxpayers pay;
Reducing incidents of police misconduct and overuse of force;
Decreasing episodes of violent crime.
Addressing Community Needs 
Crime data is readily available to guide law enforcement decisions, yet is frequently not used by policy makers to address the issues at hand. A number of databases exist to track crime data, but perhaps one of the best indicators of the challenges faced by communities in terms of crime is the data surrounding calls for service (CFS). Only a handful of U.S. cities make this database public, even though it gives a pretty clear view of what kinds of assistance people need and at what frequency. Data indicates that 90 percent of these calls are related to nonviolent incidents. It makes one wonder:  does police training provide officers with the necessary skillsets to address the job that they do in nine out of every ten calls?
Defunding—or Reallocation– Options 
So what does defunding really mean? Basically, it's a reorganization of funding priorities to address the needs of communities in ways that will decrease criminal activity.
One idea being advocated for relates to funding shifts away from law enforcement itself into addiction, homelessness, and mental health programs. An additional push toward destigmatizing addiction and mental health problems is thought to be a first step in getting those in need of help into the right programs.
Another move supported by research relates to creating education equity and a strong program related to work infrastructure. Studies indicate that giving people access to quality work and life correlates more directly to crime reduction than increases in policing.  While cities like Baltimore are focusing on creating more trauma and recreational centers, Los Angeles is devoting more money to minority communities and their needs.  The ACLU is promoting more counselors in schools, less military equipment in policing, and more community crime prevention programs. Poor housing, health care, and education are other pressing needs that drive the crime rate up.
Other ideas include repealing laws that criminalize non-violent behaviors like possessing marijuana, taking police out of schools, eliminating pretextual stops, and creating more hotlines for crisis intervention.
The Role of Policing in Society 
Perhaps the big question relates to what role police should be playing in our society.  While no one actually wants to eliminate policing altogether, there are certainly ideas worth considering as we look to address crime reduction and police reform.  At Lobo Law, our Las Vegas criminal lawyers are focused on justice and are active participants in all debates related to criminal justice.  If you're looking for a criminal defense attorney, look no further:  schedule a confidential consultation in our Las Vegas office today.
Resources:
slate.com/news-and-politics/2016/03/calls-for-service-data-are-the-best-way-to-analyze-crime-why-dont-cities-make-them-available.html
brookings.edu/blog/fixgov/2020/06/19/what-does-defund-the-police-mean-and-does-it-have-merit/