Use Of Force By Police Still A Problem In America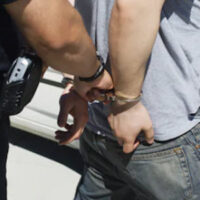 For those who believed that police use of force would decline after the tumultuous year of BLM protests in the recent past, the disappointing news is that these incidents are on the rise. Across the country as a whole, and in Nevada specifically, documented instances of police use of force are increasing.  According to the Centers for Disease Control and Prevention (CDC), emergency room visits following police interactions have topped 400,000 across the country in the past several years.  While only a fraction of overall police interactions are said to involve police use of force, when it happens it can be devastating for individuals, families, and entire neighborhoods.  And where do these kinds of things happen most frequently?  Research consistently shows that Black and brown communities top the list.
Nevada Specifics 
The data is unimpeachable:  incidents of police using force have been on the uptick for at least the past five years according to the Metropolitan Police Department's own records. 2020 saw nearly 1,000 such incidents documented—and the director of the Clark County Sheriff says that is a good thing. Sheriff Lombardo interprets the data as an indication that police are refraining from deadly use of force, instead choosing less lethal takedown methods and restraints, as well as lower-level techniques to mollify individuals in the field.
Is the Data Accurate? 
Some have questioned whether the numbers being discussed here are low-balling.  For example, when non-lethal bean bags were fired into protesting crowds, each deployment was counted as just one use of force incident in the report, even if a number of projectiles were used during that event. 
When it Comes to Race… 
Who is most likely to endure police use of force? Black individuals are the recipients of such tactics 40 percent of the time, despite comprising only about one-tenth of the population in the county.  Whites, on the other hand, experience police use of force in less than one-third of incidents, although they comprise over 40 percent of the population.  Lombardo denies any suggestion of systemic racial bias in the department.
What Happens to Complaints? 
The data surrounding complaints of police use of force is less than satisfying to some.  Of 189 complaints relating to use of force that may have been unnecessary, only eight were sustained.  And only one in ten complaints of misconduct—out of over 4,500—resulted in any form of discipline.
It's Personal 
While statistics tell a tale of aggression and containment, at Lobo Law we understand that each incident of police misuse of force is a personal story.  If you've been injured in such a situation, we can help.  Contact our Las Vegas criminal lawyers for a confidential consultation today.
Resource:
yahoo.com/now/violent-encounters-police-send-thousands-100019555.html?guccounter=1&guce_referrer=aHR0cHM6Ly93d3cuZ29vZ2xlLmNvbS8&guce_referrer_sig=AQAAAGPZDltuHxelPU-snYFnB1KexDR0DVcG_4q4FG0j1C_hqenzaCqrix6cmjcCDFGb8SP7w4aYW8rVRGax4SiSKhEG1xgksC2LnjdU66r7x2j_1orvlUhRM84mN4ZE0a-DP2onx88dfreodoxLQZbmcp4DuAdDja_alx7sgkM30DJY