Understanding Nevada's Gun Laws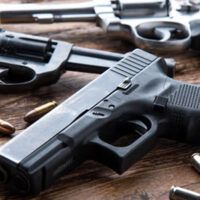 Nevada has some horrendous experiences with gun violence in its history, not the least of which was the Route 91 Harvest Festival.  That terrible day ended with 58 innocent concert goers dead, and many more injured.  Gun legislation kicked in, with changes that have recently taken effect.  It would behoove anyone interested in owning a gun to be clear on the new laws.
Background Checks 
Background checks are now required for all gun purchases, including sales among private parties. The Nevada law will now oblige private buyers and sellers to seek the services of a licensed gun dealer to get those background checks before a sale is finalized.
According to Battle Born Progress Communications Director Will Pregman, background checks are a life-saving step that most people support, claiming that the current system rejects many potential gun purchases due to findings of previous violence. Opponents claim the law makes worriers feel good but doesn't really impact gun violence or public safety because, although criminal history will be revealed through a background check, mental health status will not. Questions about drug use and mental health will be on the form, but applicants may or may not answer those questions honestly.  Since mental health agencies don't really communicate well with government agencies, it's unlikely anyone will really know.
Bumpstocks 
A law barring the use of bumpstocks—AB291—along with other modifications to semiautomatic firearms—is intended to help prevent tragedies like the Harvest Festival concert melee.
Safe Storage 
Gun owners will also be expected to lock up their weapons, especially if children are in the vicinity.  While some may protest the limited access in case of emergency, safes and lock boxes could be instrumental in keeping youngsters away from deadly accidents, suicides, and violence.
Red Flag Law 
If someone suspects a family member is a danger to themselves or others, police may confiscate weapons to ensure safety.  A judge then has seven days to determine whether or not the guns should be returned to the individual in question.  In some cases, the guns may be kept from an unstable individual for as long as a year.
Penalties for Illegal Gun Possession 
Illegal gun possession is not taken lightly in Nevada.  A conviction could put you behind bars for as long as four years and stick you with $5,000 in fines if you are mentally ill or if you are in the country illegally. Drug addicts and ex-felons face stiffer prison sentences for as long as six years in addition to the five grand in fines.
Defending Weapons Charges 
At Lobo Law, our knowledgeable Las Vegas criminal defense attorneys are prepared to fight for the best possible outcomes in your criminal case.  Contact our office for a confidential consultation today.
Resource:
leg.state.nv.us/App/NELIS/REL/80th2019/Bill/6530/Text