Understand Your Rights When Getting Pulled Over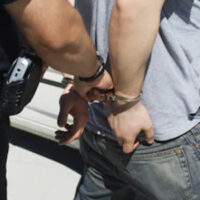 It's happened to most of us: you're on the road with no particular worries on your mind, when suddenly a knot of apprehension lodges in your gut: those all-too-familiar red and blue lights are flashing in the rear-view mirror.  This time, it's not some stranger being pursued by the police.  This time, you're the one who is expected to pull over. As you ease to the shoulder, you mentally prepare for the upcoming police interaction.  Now, more than ever, it is critical that you understand your rights. 
First Things First:  Staying Safe 
Unfortunately, we know that a simple speeding violation or broken taillight can sometimes lead to unpredictable outcomes.  That's while you need to be smart while exercising your rights.  There are a number of decisions you can make in order to minimize the chances for an officer to misinterpret your behaviors:
Turn off our vehicle and turn on an interior light to increase visibility;
Turn your radio off to limit distractions;
Avoiding sudden movements, place both hands on the wheel and instruct passengers to show their hands as well;
Speak with respect and calm, providing your identification, vehicle registration, and insurance information upon request.
Obviously, do not resist arrest or try to flee, either on foot or in your vehicle.
Exercise your Rights 
Whether or not you are being arrested, you and your passengers have the right to remain silent outside of providing the basic information listed above.  If you are asked questions about where you're headed, where you've been, or anything else, you simply need to say that you are exercising your right to remain silent.  If you are asked for permission to search your vehicle, you have the right to decline.  Without probable cause, police have no right to search your possessions or vehicle (although they may conduct a pat down to determine whether or not you are carrying a weapon).  Finally, law enforcement may not ask questions related to your citizenship.
Following an Arrest 
What happens if that initial stop leads to your arrest?  You should now be mirandized, or informed of your rights.  One of them is the right to an attorney, which you should request immediately.  Otherwise, say nothing.  Do not explain or defend anything.  Sign nothing.  When asked questions, simply state that you are exercising your right to remain silent and will continue to do so until your attorney is on site.  You are entitled to one phone call.  While calls to your attorney are supposed to be confidential, police have the right to listen in on any other conversations, so only discuss the essentials, and avoid implicating yourself.
Getting Legal Help 
When an otherwise uneventful day leads to criminal charges, you want an experienced Las Vegas criminal defense attorney on your side.  At Lobo Law, you'll get nothing less.   Contact our office today to schedule a confidential consultation.
Resources:
naacp.org/wp-content/uploads/2016/04/Racial_Profiling_Know_Your_Rights_Supplement_6-12-12.pdf
aclu.org/know-your-rights/stopped-by-police/