Transgender Individuals Who Are Not Protected By Law Enforcement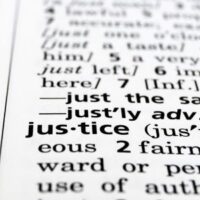 The statistics tell the story.  One in five transgender women who are Black will be incarcerated at one time or another during their lives, a number that is radically higher than the numbers for the general population—just under seven percent.  Discrimination is allegedly rampant against transgender individuals—from the profiling of sex workers and illegal searches of them to the decision to place them with male inmates, putting them at enormous risk of violence. When they speak out against injustice, they are often met with more of the same as officials ignore their pleas for help. That makes many trans women terrified of protesting in the first place.
The Specifics 
First of all, it is critical to understand that many trans women have few earning options, leading them into sex work. In some communities they are targeted by police for arrest.  One officer even commented that he looks for sex workers who have a large Adam's apple in order to make a stop.  Arbitrary arrests occur when trans people use the "wrong" restroom, as well.
Once stopped by police, transgender people frequently do not have identification that matches their gender identity. Police tend to interpret that as fraud, deceit, or at the least suspicious. This can lead to unnecessary searches and abuse, both verbal and physical.  For some officers, humiliation is a goal.
Violence Against Trans Individuals 
Because transgender people face such brutal judgments and discrimination, they are frequently reluctant to call on police when they, themselves, need help.  Sex workers of all stripes endure sexual violence, in addition to verbal and physical abuse, on a regular basis.  For trans sex workers, these problems are exponentially more frequent.  Nonetheless, because sex work has been criminalized in this country and because police are generally unsympathetic to their plight, they feel unable to report these issues.
The same is true when domestic violence is a problem. Somewhere between 30 and 50 percent of transgender individuals suffer from domestic violence at some point in their lives, significantly more than the general population.  But because law enforcement has a reputation of marginalizing these individuals, many trans people are unwilling to risk abuse from police after making a 911 call.  They wind up enduring continued, and often escalated abuse.  Marginalized, humiliated, and all too often believing they deserve the hatred and abuse spewed in their direction, survivors tolerate victimization rather than get the help they need and deserve.  In some cases, they fight back, and wind up with criminal charges of their own.
Criminal Charges 
Are you a transgender individual who is facing criminal charges after being profiled, discriminated against, or abused by local law enforcement personnel?  Have your human rights been violated due to misogyny, hatred, or fear of your sexuality?  At Lobo Law, our experienced Las Vegas criminal defense lawyers are devoted to finding justice on your behalf.  Schedule a confidential consultation in the safe space provided by our office today.
Source:
vox.com/identities/2020/6/23/21295432/police-black-trans-people-violence