The Supreme Court Values Timeline Over Innocence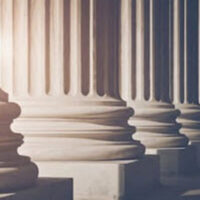 The U.S. Supreme Court dealt a big blow to prisoners' rights recently when the conservative majority ruled that the Antiterrorism and Effective Death Penalty Act (AEDPA), a 1996 law passed by Congress, eliminates the federal courts' power to reverse a case in the lower courts.  Justice Thomas, who wrote the majority opinion, concluded that the problem of "serial relitigation" of cases undermined the ability of the law to serve as both retribution and deterrent.  What does this mean for innocents who are behind bars?
First Things First: Understanding  the Way an Appeal Works 
Under ordinary circumstances, a state criminal defendant who wishes to fight their conviction would take the case to state, then federal, and ultimately the Supreme Court in an appeal if necessary.  The legal basis for an appeal is generally based on procedural errors, evidentiary issues, inadequate counsel, jury or prosecutorial misconduct, or possibly errors made by a judge. If the appeal is affirmed, a new trial might be held, the original judgment may be adjusted, or the previous ruling could be reversed.
AEDPA and Time Limits 
AEDPA made it more difficult for prisoners to get their appeals heard at the federal level.  Prior to the law, up to two-thirds of death row cases were reversed in federal courts.  That number has dropped to just 12 percent since the law was passed.  This is largely because prisoners now have a limited time frame—just one year—to file a federal appeal.  When the clock runs out, so does their opportunity for an appeal.  Even though AEDPA was supposed to reduce the amount of time capital cases spent in the appeals process, the reverse has occurred, as the average amount of time from sentencing to execution has actually doubled since 1996.
The Barry Jones Case 
In the case of Barry Jones, the time limit for a federal appeal may actually send an innocent man to his death.  Jones appealed based on poor legal representation during several phases of his case, and four federal court judges agreed that his arguments had merit.  Nonetheless, the Supreme Court ruled that the federal court was impotent in the case because, though the legal arguments may be sound, the time frame negates them. The bottom line, as per the Supreme Court, is that, regardless of innocence, the statute of limitations cannot be ignored.
Prisoners' Right to Appeal 
AEPNA applies to all criminal cases, not just capital ones. Anyone convicted of a criminal offense has the right to an appeal, that is incontrovertible.  But the appeals process can be long and convoluted, with many rules and restrictions.  That's why it is essential to have an experienced  and dogged attorney working tirelessly on your behalf.  At Lobo Law, you can count on aggressive and tenacious legal representation on your behalf in the quest for justice.  To discuss your case, schedule a confidential consultation with our Las Vegas criminal lawyers today.
Source:
themarshallproject.org/2022/05/26/the-1990s-law-that-keeps-people-in-prison-on-technicalities