The Mar-A-Lago Documents Case And The Loss Of Attorney-Client Privilege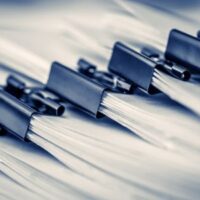 Clients rely on their attorneys to help them navigate the criminal justice system, and they count on attorney-client privilege as an integral—some say sacrosanct– part of the process. But in the investigation into missing classified documents involving former President Trump, a judge has ruled that Mr. Trump's attorney must testify to a grand jury. What could possibly compel a judge to make such a startling ruling?
Confidential Communications 
Attorney-client privilege is a time-honored benefit used to protect lawyers from having to divulge documents or information that could impugn a client.  And who would argue against this basic benefit afforded those seeking and dispensing legal advice? Without it, how many clients would ever share the nitty-gritty of their situation to their attorneys, knowing that those details could later be shared in court? This is why oral and/or written contacts between a client and their attorney related to legal advice and occurring with the expectation of confidentiality are shielded by attorney-client privilege. Information that is passed through an attorney's staff while facilitating these communications are included in this protection. The privilege, however, comes with certain expectations. Material must remain confidential. It cannot be on posted social media, be shared in the presence of third parties, or occur through work email accounts, for example. Under what circumstances might a judge determine that the promise of attorney-client privilege is less important than the need to force an attorney to testify?
Exceptions to Privilege 
As a matter of law, attorney-client privilege protects confidential communications between an attorney and client from being aired. There are definite exceptions to that rule:
When corporations are pitted against shareholders, and shareholders demonstrate cause to breach the privilege;
When there is a demonstrable overriding public policy concern;
When the communications relate to efforts to cover up fraud or crimes.
Crime-Fraud Exception
 It seems Chief Judge Beryl Howell, who is overseeing former President Donald Trump's classified documents case, believes that Mr. Trump may have "committed criminal violations," and has consequently ordered Trump's defense attorney, Evan Corcoran, to testify on a specific set of issues. The privilege has become a casualty to what's known as the crime-fraud exception, and Mr. Corcoran must now respond to questions and share documents on six unique topics related to what he knows about the alleged mishandling of classified documents by Mr. Trump. Under what circumstance might any prosecutor attempt to use the crime-fraud exception to breach attorney-client privilege?
If a client has threatened an adversary in the case, including any witnesses, the prosecutor, or the judge;
If there is strong evidence that an attorney and their client have conspired to commit a crime.
If an attorney knows that their client has lied or will lie in sworn testimony, they must report as much.  It is compulsory that attorneys prevent the presentation of perjured evidence to the court.
Protecting Attorney-Client Privilege 
At Lobo Law our skilled and creative Las Vegas criminal defense attorneys are intensely aware of the rules regarding attorney-client privilege, and will consistently act to protect essential communications with our clients.  To discuss your situation with an attorney you can trust, schedule a confidential consultation in our office today.
Source:
jcu.edu/legal-affairs/attorney-client-privilege