Standing & Jurisdiction Issues In Lawsuits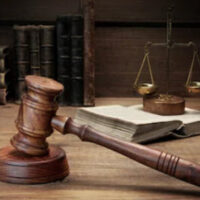 It seems there are always wrongs to be righted in this country.  But sometimes people seeking judicial interventions to perceived misdeeds find out that the rules to making allegations in a court of law make them ineligible to bring a case.  In Nevada, that occurred over and over again as challengers tried to prove election fraud in the 2020 election.
Standing 
Each state determines what constitutes standing in a state court.  Essentially, the issue refers to requirements that a plaintiff has suffered or will suffer direct injury as a result of an action, and the court is available to address that harm.
Jurisdiction 
No court has the authority to rule on a case outside its jurisdiction. That entails certain elements over which the court must have authority:
The subject of the case;
Control of the defendant, or;
The property involved has to be in the area under the control of the court.
When Standing and/or Jurisdiction is Lacking 
Simply put, when one or both of these factors is missing in a court filing, the court has no choice but to dismiss the case—and that is precisely what happened in Nevada with regard to multiple case filings in 2020:
1-    Kraus v. Cegavske
In this case the plaintiffs accused the Clark County Registrar of failing to create an adequate plan to address observers, and to submit the election procedure plan to the secretary of state in a timely manner.  Unfortunately for them, the state court ruled that they had no standing, because the registrar had, in fact, submitted a proper plan.
2-    Becker v. Gloria
It was alleged that officials in Clark County defied state law when they sent out untraceable ballots and by using particular mail-ballot machines to process the ballots. The suit ended up being dismissed due to lack of jurisdiction and for other issues.
3-    Trump v. Cegavske
Plaintiffs charged that federal law was violated when Nevada changed the election procedures to allow ballots that were received after the actual election day to be counted. The suit was dismissed for lack of standing.
4-    Rodimer v. Gloria
Plaintiff alleged that particular machines used in Clark County to verify voter signatures were used in violation of state law, but the court dismissed the suit due to lack of jurisdiction.
5-    Law v. Whitmer
Plaintiffs alleged three issues: 1- Illegal voting drives targeting Native Americans used promotional materials for democratic candidates; 2- Electronic voting machines experienced extensive malfunctions; 3- Equal protections violations occurred because machines, rather than people, were used to verify voter signatures.  The court found plaintiffs had no jurisdiction and dismissed the case.
Will These Factors Benefit You? 
If crimes have been alleged and standing or jurisdiction are an issue, the knowledgeable Las Vegas criminal defense attorneys at Lobo Law can move to have the case dismissed.  To discuss this further, schedule a confidential consultation in our  office today.
Source:
lasvegassun.com/news/2022/jul/28/2020-election-lost-not-stolen-political-conservati/