Response to Protests: The Capitol Siege vs. BLM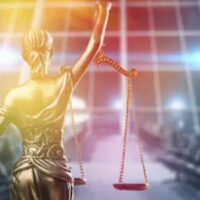 As mostly white anarchists trampled into the Capitol in Washington DC, lawmakers were whisked away from their duties and into more secure rooms.  Furniture was piled against doors as fear curdled in the throats of Democrats and Republicans alike.  Meanwhile, aides who were locked in their offices huddled under furniture, hoping the insurrectionists would not take note of their presence.  This, as Capitol police, vastly outnumbered, neglected to effectively obstruct rioters who smashed their way through the building, some carrying Confederate flags, others wearing tactical gear, and still others brandishing zip ties.
President-elect Biden said it clearly:
No one can tell me that if it had been a group of Black Lives Matter protestors yesterday that they wouldn't have been treated very differently than the mob that stormed the Capitol. We all know that's true — and it's unacceptable. 
An Unacceptable Truth 
Just last summer, peaceful Black Lives Matter (BLM) protestors who were gathering on behalf of social justice issues were met with military resistance in the very same city.  Those protestors, mostly people of color, endured chemical irritants and mass arrests, all so the military could clear a spot for President Trump to enjoy a photo op in front of St. John's Church.  What changed between last summer's protests and what we saw on January 6?
Planning Gone Awry? 
After what was widely viewed as a fiasco last summer, the strategy on January 6 was reportedly for law enforcement to keep a low profile in order to reduce the agitation in the crowd.  This, despite FBI warnings that violent threats had been filling social media sites for weeks in advance of the gathering.
Was Race a Factor? 
NPR reports that many prominent voices theorize that had the protestors gathered on the Capitol in January been focused on issues of police brutality or equity issues, or had the wave of protesters been black and brown, the law enforcement response would have been markedly different.  NAACP board member Michael Curry calls it the tale of two Americas, pointing to the unequal justice that is meted out depending on whether protestors enjoy white privilege or are people of color.  Would black or brown folks have been able to scale the side of the United States Capitol building?  Would they have managed to kick down doors and ram windows with no one there to stop them?  To all appearances, justice lands differently depending on the issue you're fighting for and the color of the protestor.
Justice in Nevada 
If you've experienced injustice simply because of the color of your skin, or because you were fighting for an issue that didn't sit well with law enforcement, don't give up in despair.  Although times are trying, and injustice is real, at Lobo Law our Las Vegas criminal defense attorneys take on the effects of inequitable policing and justice dispersants every day.  Contact our office for a confidential consultation today.
Resources:
nbcboston.com/news/local/a-tale-of-2-americas-comparing-tepid-response-to-capitol-riots-with-blm-protests/2274129/
npr.org/2021/01/07/954568499/protests-in-white-and-black-and-the-different-response-of-law-enforcement