Reporting Elder Abuse in Nevada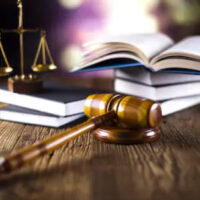 Abuse of one person by another can take many forms and can affect people at all stages of life. When it comes to elder abuse, among the types of abuse that Nevada law recognizes are physical, emotional, and exploitative abuse (including fraudulent schemes that target elderly people and seek to deprive them of their livelihood or assets).
In Nevada, state law goes beyond subjecting the actor – or person accused of elder abuse – from potential criminal liability. Nevada state law also makes it a crime for certain persons to fail to report abuse, neglect, exploitation, isolation or abandonment.
What Must Be Reported?
NRS 200.5091 expresses the basic policy of the state, which is aimed at coordinating efforts to identify elder abuse, including by mandated reporting.
Generally, Nevada law (NRS 200.5093) requires that abuse, neglect, exploitation, isolation, and abandonment must be reported:
Abuse includes the following acts (or allowing the following acts): willfully inflicting pain or injury, as well as depriving necessities, inflicting psychological or emotional anguish, pain or distress, as well as nonconsensual sexual contact
Neglect is failing to provide food shelter, clothing or services necessary for the person's physical or mental health
Exploitation involves taking advantage of a relationship of trust and confidence to gain control of or convert or deprive an older person of money, assets or property.
Isolation involves intentionally cutting an older person off from (or permitting the person to be cut off from, contacts, such as visitors, mail, telephone contacts, etc. Isolation also includes falsifying the older person's interest in keeping up such contacts.
Abandonment includes desertion of an older person, or withdrawing necessary services.
When Must a Report Be Made? 
Another provision of the law, NRS 200.5093, requires reporting as soon as reasonably practicable if the person required to report has reasonable cause to believe that abuse, neglect, exploitation, isolation or abandonment has occurred.
Generally, reasonable cause means that a reasonable person would believe, under whatever facts and circumstances are present, that a type of conduct that needs to be reported has occurred. The reasonable time requirement is also measured by what a reasonable person would do, so that the measure is the time within which a reasonable person would act, under the circumstances.
Who Is Responsible for Reporting?
The law (NRS 200.5093) contains a long list of individuals upon whom a duty to report is imposed. These individuals include, among others:
athletic trainers
ambulance drivers
Chiropractors
Dieticians
Coroners
Doctors
Dentists
dental hygienists
medical examiners
Nurses
Optometrists
Paramedics
Perfusionists
personal care service providers employed in the agency or the home
physician assistants
Podiatrists
Psychiatrists
Psychologists
therapist and counselors
law enforcement agency personnel
social workers
Reporting elder abuse, neglect, exploitation, isolation or abandonment is the law in Nevada. If you would like to know more about mandatory reporting requirements, or have been charged with elder abuse, neglect, exploitation, isolation or abandonment, contact Lobo Law for assistance from an experienced Las Vegas criminal defense lawyer.
Resource:
leg.state.nv.us/nrs/nrs-200.html#NRS200Sec5092
https://www.lvcriminallawfirm.com/national-and-statewide-violent-crime-statistics-for-2018/