Reporting Child Abuse in Nevada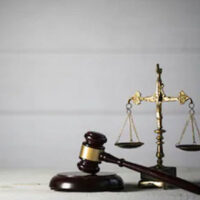 Child abuse and neglect charges are serious charges in Nevada.  Defending against these charges will require the services of an experienced Las Vegas child abuse defense lawyer. Nevada law also requires certain individuals to report abuse or neglect of a child when that person, in his or her professional or occupational capacity, knows or has reasonable cause to believe that abuse or neglect has occurred.
What is Child Abuse?
Under Nevada law, child abuse and neglect include any acts that intentionally cause a child (under age 18) to suffer unjustifiable physical pain or mental suffering as a result of abuse or neglect, or that place a child in a situation in which the child may suffer physical pain or mental suffering as the result of abuse or neglect.
Abuse or neglect of a child includes:
physical or mental injury of a nonaccidental nature
sexual abuse or sexual exploitation
negligent treatment or maltreatment indicating harm or threats to the child's welfare, which includes indications that the child has been or is

subjected to terrorizing, degrading, painful or emotionally traumatic harmful behavior
Abandoned
without proper care, control or supervision or lacks the basic care or provisions necessary for the child's well-being because of the person responsible for the child's habits, faults, or neglect or refusal to provide basic care
Reporting Child Abuse in Nevada 
People who work in certain professions and occupations are mandatory reporters. This means that people working in these professions and occupations are required by law to report suspected child abuse or neglect:
attorneys (under certain circumstances)
child care providers
Coroners
clergymen and women
emergency medical workers
health care professionals (including alcohol or drug abuse counselors, chiropractors, clinical social workers, dental hygienists, dentists, marriage and family therapists, medical examiners, musical therapists, nurses, optometrists, physicians and physician's assistants, podiatrists, psychiatrists, psychologists, and providers of other medical services licensed or certified in Nevada)
licensed medical facility personnel
people who work in schools
people licensed to conduct foster homes
law enforcement agency officers and employees or adult or juvenile probation officers
volunteers in agencies that help or provide advice child abuse or neglect
Attorneys are not mandatory reporters if their knowledge of the child abuse or neglect was obtained from a client and an attorney-client privilege if the client has been or may be accused of child abuse or neglect or is the victim of the abuse or neglect, is in foster care, and did not give consent to the attorney to report the abuse or neglect.
Penalties for Failing to Report Child Abuse or Neglect 
Knowing and willful failure to report abuse or neglect is a criminal offense. A first violation is a misdemeanor offense. Subsequent offenses are gross misdemeanors.
Mandatory reporting of child abuse and neglect is the law in Nevada. In addition, persons charged with child abuse and neglect in our state are subject to prosecution for a serious crime, with penalties that can include a lengthy prison sentence. If you would like to know more about mandatory reporting requirements, or have been charged with child abuse or neglect, contact Lobo Law for assistance from an experienced Las Vegas child abuse and neglect defense lawyer.
Resource:
leg.state.nv.us/nrs/nrs-200.html#NRS200Sec508
https://www.lvcriminallawfirm.com/child-endangerment-charges-for-dui-in-las-vegas/