Real Policing Reform that Works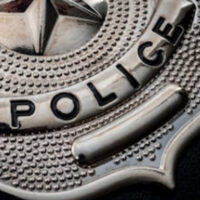 The conundrum society faces when it comes to policing is huge: how do we maintain a vigorous safe-keeping organization that protects and serves, but that does not harm innocents by employing tactics that are literally overkill?  Seriously—we do want protection from criminals—especially violent ones—and there's no doubt that an armed police force is a necessity in America.  On the other hand, we've seen case after case of tactical maneuvers that have led to the deaths of countless people, many of whom are people of color, some of whom are suffering from mental illness, and far more children than society should tolerate.  There are myriad issues that contribute to the tragedies of ill-considered police work, and certainly, many approaches that deserve consideration when looking at reform.  One such option is playing out right now in Eugene, Oregon.
Oregon's CAHOOTS  
Crisis Assistance Helping Out on the Streets, otherwise known as CAHOOTS, is a crisis intervention program that has been proving itself in Eugene for over three decades. The idea is that many of the most vulnerable residents of the city need help that police are simply ill-equipped to provide.   911 calls dealing with mental health crises or drug incidents are forwarded to CAHOOTS.  Instead of an armed officer attempting to intervene, a trained medic who has been schooled in crisis intervention techniques is more likely to appear.  It's an astronomical change to the face of personal catastrophe mitigation, that comes with a minuscule price tag.  According to records, a local health clinic runs the program, which is funded using a scant 2 percent of the police department's budget.
How it Works 
Cahoots teams consist of an EMT or nurse and a crisis intervention specialist.  They work 12-hour shifts, responding to non-violent calls in vans.  For families dealing with schizophrenic, bi-polar, PTSD, or addicted loved ones, or suicidal or homeless family and friends, it has been a godsend.  The first priority is de-escalation, followed by assistance and connections to services.
Why it Works 
The Chief of Police in Eugene explained the success of the program like this: "The less time I put police officers in conflicts with people, the less of the time those conflicts go bad."  Certainly, it makes sense to provide people with the kinds of assistance they need, and to reserve police action for instances when they are best put to use.  Could CAHOOTS work in Nevada?  City Councils in many cities across the nation are looking into such programs, from San Francisco and Los Angeles to Huston and Minneapolis.  Why not here?
Justice Ahead 
Like it or not, police reform is coming.  Finding the best solutions to society's woes will be a painstaking and deliberate process.  Why not investigate programs that have a proven track record?  At Lobo Law, our interest is in fighting for justice for you, the public.  If that means taking on the criminal justice system, so be it.  If you need an advocate who will go to the mats for you, contact our Las Vegas criminal defense attorneys for a confidential consultation today.
Resource:
theatlantic.com/politics/archive/2020/12/cahoots-program-may-reduce-likelihood-of-police-violence/617477/