Plea Bargaining in Las Vegas Criminal Defense Cases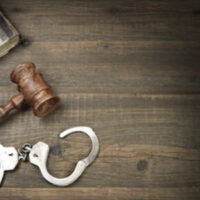 Plea bargaining is one way to reach the resolution of a criminal matter. However, when you're facing a criminal offense in Las Vegas, it's never a good idea to handle the criminal matter on your own by making a plea. Hiring a Las Vegas criminal defense lawyer to represent you and look after your best interests before plea bargaining occurs is the difference between your freedom and a conviction.
What is Plea Bargaining in Nevada?
Plea bargaining is the Nevada criminal justice system's way of settling a criminal case prior to going to trial. The process involves negotiations, which usually occurs early on in the defense of a criminal case. Plea negotiations with the prosecution can take days or months depending upon the severity of the case.
Nevada law recognizes four types of criminal pleas:
Guilty
Guilty but mentally ill
Not guilty
Nolo Contendere (with consent of the court)
Nevada Revised Statute Section 174.061 is the authority surrounding plea bargaining. The law addresses the plea agreements, the requirements of the agreements. For instance, a plea agreement must be in writing, and the agreement is invalid if the defendant's testimony is determined to be false. The law also explains the consequences of a defendant making a plea, which includes waiving constitutional rights. 
Why Should I Hire a Criminal Defense Attorney Before Making a Plea?
Before entering a plea or a plea agreement, it's important to speak with a knowledgeable and aggressive Las Vegas criminal defense lawyer. The attorney understands the laws surrounding your matter and will be able to use the criminal justice system to work in your interest by challenging the case, negotiating favorable terms and reducing your charges.
Many times, entering a plea or plea agreement before waiting for your Las Vegas criminal defense lawyer to thoroughly investigate the facts of the case and collect all necessary evidence, results in a stain on your record. Because of how intimidating the process is and the fact that you just want to go home, you would not have challenged the evidence, nor filed any motions. And, because you made the plea, your rights were waived at the time you made the plea agreement on your own.
For example, a defendant who was arrested and charged with possession with intent to sell takes a plea bargain even though he did not intend to sell the drugs. Because the defendant took the plea on his own, he will have a felony on his record. Had he waited for his criminal defense attorney to reveal the lack of intent, the prosecution would not have been able to reach a conviction.
Call Lobo Law Prior to Plea Bargaining in Las Vegas.
If you're under arrest and facing criminal charges, contact Lobo Law prior to taking a plea. Attorney Lobo is a Las Vegas criminal defense lawyer who will work with you to explore your options and develop the best possible defense for your case. When results matter the most, schedule a consultation with Lobo Law at 702-290-8998.
https://www.lvcriminallawfirm.com/the-basics-of-probation-in-criminal-defense-matters-in-las-vegas/