Parental Kidnapping: The Defense You Deserve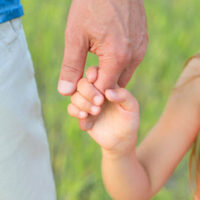 For some people who suffer through particularly nasty divorces, the ugliness seems to last long after the final papers are signed.  If you're in a situation like that, you may have the unpleasant experience of having your former spouse accuse you of kidnapping your own kids.  Now what?  More than anything else, it is crucial that you have an experienced and tenacious criminal defense attorney fighting for your rights.  It could mean the difference between life-altering penalties and a smooth resolution that benefits both you and your children.
What is Parental Kidnapping? 
Nevada law takes kidnapping of any kind very seriously.  NRS 200.359 defines parental kidnapping as the willful detention, concealment, or removal of children from someone else who has lawful custody.  So the question becomes, who had legal custody of the children at the time of the alleged incident? Your court order will have specifics regarding your rights in terms of physical custody. Depending on how much trouble your ex wants to stir up, you could face charges under a number of circumstances:
Even if you have joint legal custody, you could be accused of kidnapping if the other parent claims you violated their custodial rights.
If your ex really wants to push it, you could be accused of kidnapping simply for failing to return the kids at the scheduled time.
If you take the children across state lines without written permission—even if for a short time—it could be considered kidnapping;
If you prevent the other parent from spending time with the children, you could be charged with parental kidnapping;
Certainly, if you move, especially out of state, without the knowledge and consent of the other parent (NRS 125C.006) you could face charges of kidnapping.
You could be slammed with a class D felony for any of these actions, buying you fines and time behind bars.
Defense of Parental Kidnapping Charges 
There are a number of possible defenses to parental kidnapping charges.  Depending on the circumstances of your case, your knowledgeable attorney will consider the following:
The actions of which you are accused did not occur. Your former spouse is just trying to cause trouble, and is lying to the court;
A minor incident did occur, but your ex is making a mountain out of a molehill;
You did take the kids out of state, but you got verbal permission from your spouse beforehand, not realizing that you'd need written documentation to avoid your spouse's change of heart later on;
You did perform the actions of which you are accused, but it was in order to keep the children safe, and you have evidence and documentation to justify this claim.
Your Legal Advocate 
Without question, this situation is fraught with high emotion and requires a swift and resolute defense. At Lobo Law, our Las Vegas criminal defense attorneys will go to the mats on your behalf.  Schedule a confidential consultation in our office today.
Resource:
leg.state.nv.us/nrs/nrs-125c.html#NRS125CSec0075