Nevada Probation And Parole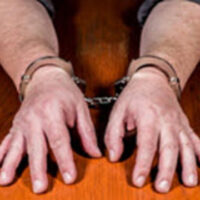 For individuals convicted of a crime, the prospect of probation /parole is infinitely more appealing than the idea of going to jail or prison.  But to be clear, there are clear requirements associated with offender supervision, and failure to conform to those requirements can result in sanctions, including a stint behind bars.
The Difference Between Probation & Parole 
Probation is for offenders whose conviction led to a suspended sentence, meaning that instead of serving time behind bars, they remain in the community under strict supervision. Offenders who have already experienced a period of incarceration and who are released early are paroled, meaning they, too, are supervised in the community.
 How it Works 
As offenders enter the Division of Parole & Probation, they are evaluated based on their risk level in their communities and their need for services from the department. They are then informed of the level of scrutiny they will be under, and advised of the rules they must live by, with reassessment occurring twice yearly to determine whether changes to the supervision level are in order.  Offenders have a number of rules, in addition to drug testing, curfews, fines, restitution payments and community service requirements. The following conditions apply to both probation and parole:
Report to the correct probation office within 72 hours of release from prison;
Report to designated probation officer (PO) how and when directed;
Do not leave the district without permission;
Tell the probation officer the truth at all times;
Secure approved living arrangements, and notify your probation officer of intent to change living arrangements 10 days in advance;
Allow visits from your PO at any time or place;
Get legal employment for a minimum of 30 hours/week and notify PO of changes 10 days in advance;
Do not associate with known felons or others currently engaged in unlawful activity;
Notify your PO of any police contact within 72 hours;
Stay away from firearms, ammunition, explosive devices, and other materials that could be used to harm another person;
Do not act as a confidential informant without the permission of your PO;
Follow all instructions of the PO, including notifying others of your potential to cause risk or harm to others when instructed to do so.
When You Don't Live Up to the Terms
 Offenders who play fast and loose with the rules could face a hearing to determine whether a jail- or prison-sentence is appropriate. Second chances are few and far between, so it's a good idea to color within the lines.
The Defense You Need 
At Lobo Law, our dedicated Las Vegas criminal defense attorneys always fight for the best possible outcomes for our clients. If we can keep you out of prison, we do.  If you have problems while under supervision, we work to get you the second chance you need.  To discuss your circumstances, schedule a confidential consultation in our Las Vegas office today.
Source:
npp.dps.nv.gov/Home/Offender_Supervision/Offender_Supervision/