Nevada Hate Crimes Defense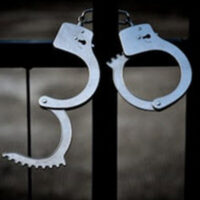 What constitutes a hate crime, and how can hate crimes enhancements impact sentencing in the state of Nevada? If you've been charged with criminal activity and hate-crime enhancements are a part of the deal, the outlook for sentencing could be pretty grim.  You will be needing an experienced and tenacious criminal defense attorney looking out for your rights now more than ever.
What is a Hate Crime? 
Federal law defines a hate crime as one that occurs based on a victim's race, religion, nation of origin, gender, disability, gender identity, or sexual orientation. Such crimes are violent or threatening, and oftentimes result in damage to a person or property. Here in the Silver State, 2020 was fraught with hate crimes: there were 100 reported against people, 30 against property, and another 14 against society.  The majority of these crimes—over 70 percent—were targeted on the basis of race or ethnicity.  12 percent of the crimes targeted religion, another 12 percent were aimed at sexual orientation, and the remaining cases involved either gender, disability, or gender identity. In Clark County, the rate of reported hate crimes jumped by over 50 percent from 2020 to 2021. That meant an increase in assaults, vandalism, larceny, aggravated assault, and intimidation.
Legal Consequences 
Under Nevada law, individuals convicted of hate crimes inevitably are sentenced to lengthier stays in prison than those who commit the same crimes without the hate crime enhancement. For cases charged at the state level, penalty enhancements are added to the underlying charges. When enhancements are added to misdemeanors, they become gross misdemeanors, which could result in 364 days behind bars and a $2,000 fine. Felony charges could result in double the penalty, meaning another 20 years in prison. A hate crime murder could mean the death penalty with a conviction.
In addition to these penalties, you may lose any professional licenses, and will certainly suffer other social, employment, and family consequences.
Defending Charges 
While every case is different, defending hate crimes can be uniquely  complex.  The first line of defense is attempting to demonstrate that the wrong person–you– was arrested for the underlying crime. Failing that, the next step is striving to demonstrate that it was not, in fact, a hate crime.  That means convincing a jury and judge that you did not know the victim was a member of a protected group, or that you were acting in self-defense, for instance.  Without question, this is serious business, requiring the work of a dedicated Las Vegas criminal defense attorney.  At Lobo Law that's exactly what you'll get.  Schedule a confidential consultation in our office today.
Source:
justice.gov/file/1440286/download