Nevada Gives Formerly Incarcerated People a Voice with AB431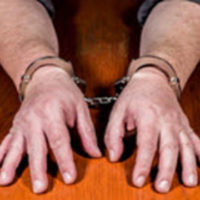 Individuals who have been formerly incarcerated in Nevada now have a voice in democracy. Because of Assembly Bill 431 (AB431), as of July 1, 2019, they can use their voting rights to have a say in the policies that affect their lives.
What AB 431 Does
The Bill immediately restores the voting rights of 77,000 people with felony convictions who are currently not in prison. This means if you are one of the formerly incarcerated, you can register to vote now. You can exercise your right to vote immediately upon your release from prison.
Any person residing in Nevada who, before July 1, 2019, was discharged from probation, discharged from parole or released from prison, and has not already had his voting rights restored is immediately allowed the right to vote.
An article by Las Vegas Sun, shows a woman registering to vote after a decade because of how difficult it was for felons to regain voting rights. The woman is now almost 60 years old and feels like doors have been opened for her. Simply put, AB 431 gives people a second chance.
What the Law Was Like Before AB 431
Previously, nonviolent felons would regain voting rights 2 years upon release from prison or after completing probation or parole. Those convicted of a violent crime had to petition the court to restore their voting rights.
Specifically, according to the Bill's legislative text, if a person was convicted of a category B felony involving the use of force or violence, that person had to wait 2 years after his or her discharge from probation, parole or release from prison. If the felony was a category A, under certain circumstances, or category B that resulted in bodily harm, upon discharge from probation, parole or release from prison the person had to petition the court in order to regain voting rights.
How Those Who Are Formerly Incarcerated Can Register to Vote in Las Vegas
Those formerly incarcerated in Las Vegas seeking to establish voting rights can register to vote. The registration requirements are as follows:
Be a U.S. citizen
Be at least 18 years of age by the election
Continuously reside in Clark County for at least 30 days and be in the precinct for 10 days before the next election
In order to vote in Clark County, simply complete the registration form and mail it to the Election Department. The Election Department's address is below:
 Voter Registration
Clark County Election Department
P.O. Box 3909
Las Vegas, NV 89127-3909
Or, if you prefer to register online, you may complete an online voter registration form from through the Nevada Secretary of State.
Please keep in mind that if you do not have a driver's license or identification card, you must register in person at your local county election office or mail in a paper application using the information listed above.
Lobo Law Stands by those Broken by the Criminal Justice System
Lobo Law provides the most aggressive representation for those accused of crimes. Adrian Lobo is an advocate of criminal justice reform and stands by those who have been broken by the criminal justice system. When results matter, contact a Las Vegas violent crimes attorney at Lobo Law at 702-290-8998.
Resources:
nvsos.gov/SOSVoterServices/Registration/Step0.aspx
leg.state.nv.us/App/NELIS/REL/80th2019/Bill/6819/Text
lasvegassun.com/news/2019/jul/01/new-law-automatically-restores-voting-rights-for-f/