Murder Charges: Types & Penalties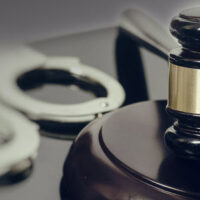 If you are facing murder charges, you already know that you are in serious hot water.  What you might not know, however, is that there are many nuances to "murder" from a legal standpoint.  What were the circumstances in the case?  It could make a huge difference in the charges and the outcome.  Now, more than ever, having a dedicated and aggressive criminal defense attorney by your side is essential.
Homicide Charges 
Homicide charges can come in many forms, and generally relate to circumstances involving the killing of someone, or the planned killing of someone.
1st Degree Murder: There must be premeditation and malicious intent for 1st degree murder charges, making this the most serious of the charges relating to killing someone. It could involve lying in wait in order to commit the murder, and even torturing someone. If a murder occurs while another crime, such as rape, is being perpetrated, it can be considered 1st degree murder. A guilty verdict could result in life in prison without the possibility of parole, and, if aggravating circumstances were involved, (such as getting money for the murder) it could mean the death penalty in Nevada.
2nd Degree Murder: These charges are leveled when someone is believed to have killed someone due to reckless behavior, but it was not pre-planned.  The penalty in a worst-case scenario could be life in prison with the possibility of parole.
Voluntary Manslaughter: When an intentional killing occurs but it was not premeditated, it could be charged as voluntary manslaughter. We sometimes hear of crimes of passion in this context. The penalty could range from one to 10 years behind bars and $10,000 in fines.
Involuntary Manslaughter: A person may be charged with manslaughter if a death occurred as a result of negligent or reckless, albeit unintentional actions. Examples might be when a parent leaves a child in a hot vehicle inadvertently, or when a patient dies due to an error in the operating room. The penalties include a fine of up to $5,000 and up to four years in prison.
Vehicular Manslaughter: When a death occurs as a result of an inadvertent mistake on the road, the penalties could include six months behind bars, a fine of $1,000, and the suspension of a driver's license for a year.
Vehicular Homicide: When someone has three or more DUI's and winds up killing someone while behind the wheel, they could be charged with vehicular homicide and sentenced to 25 years in prison with the chance for parole after 10 years, along with license revocation for three years.
Justifiable Homicide: When someone is killed in an act of self-defense, it may be legally classified as justifiable homicide.  There is no crime, and thus no criminal charge in such a case—just a classification.
The Defense You Need
 At Lobo Law, our Las Vegas violent crimes attorneys are prepared to fight for the best possible outcomes in every single case. Schedule a confidential consultation in our office today.
Source:
leg.state.nv.us/nrs/nrs-200.html