Legal Trouble: Routs, Riots, and More in Nevada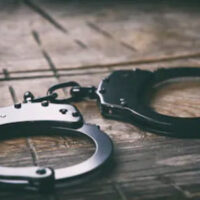 There are certainly a number of social issues that have drawn protestors to the streets of Nevada over the years, and those trends seem to be growing by the minute.  It is worth noting that the laws here in the Silver State are pretty clear as to what is acceptable and what is not when it comes to public gatherings.  It would behoove anyone interested in demonstrating for a cause to understand the differences between the types of gatherings and activities that could lead to legal charges.  In the event legal woes emerge, having an experienced local attorney at your side can lead to favorable outcomes for you.
Legal Restrictions 
Nevada law prohibits a number of activities, and some might surprise you.  What are these activities, and how are these activities defined?
Unlawful assembly occurs when individuals get together with the idea of breaking a law, even if they never take any steps toward that end and never actually commit a crime. This is a misdemeanor offense in the state of Nevada and could result in $1,000 in fines and six months in jail.
A rout is defined by two or more individuals meeting and essentially taking steps to break a law, even if they do not actually break any other law. This means that if you gather with the intent of committing a crime but are interrupted in your plans when law enforcement shows up, you can still theoretically be arrested and charged with a misdemeanor in Nevada if there is evidence you were making advances toward the crime. Like unlawful assembly, a conviction could mean six months behind bars and a $1,000 fine.
If an act of violence is actually committed by two or more individuals, it is considered a riot, which is also a misdemeanor. Unlike the previous two circumstances that require premeditated plans, people may be charged with rioting even if they hadn't intended to be involved in violent activities at the onset of the gathering, and even if the individuals with whom they are rioting are promoting different issues. This, too, is a misdemeanor offense. Additional charges related to malicious destruction of property might be added on to rioting charges.
Criminal anarchy is a much more serious crime and involves advocating or engaging in espousing ideas related to the violent overthrow of government or assassination of government executives. To be sure, simply advocating for such, even without actual action to overthrow the government, could result in a $10,000 fine and as many as six years in prison.
Smart Protesting 
Certainly, there are legal ways to assemble and protest in Nevada.  To ensure that you don't encounter legal entanglements, it is essential to steer free of violent rhetoric, plans, and actions.  If the mood of a crowd starts to get hostile, try to leave if you can.  In the event you are charged or detained for crimes that you did not commit, as sometimes occurs in large gatherings, you need to have the Las Vegas criminal defense lawyers at Lobo Law fighting for your rights. Contact our office for a confidential consultation today.
Resource:
leg.state.nv.us/nrs/NRS-206.html