Insights to Problems Around Incarceration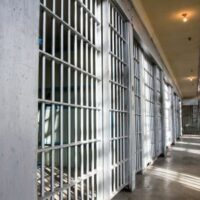 Who better than those who are or have been incarcerated to identify the human costs of confinement?  That's the premise that led to a compilation of accounts written by current and former convicts, in an attempt to inform policy decisions relating to incarceration going forward.
Incarceration in the United States 
Why is the United States a leader in mass incarceration in the world? One expert believes it's related to the dehumanization convicted individuals suffer in this country. Stereotypes about who criminals are and what they are worth in society make it easy for some to turn a blind eye to the challenges faced by millions who are imprisoned across America.
A Mixed Population 
Consider the vast array of people who must learn the rules of life behind bars in this country.  Prisons are bulging with racial differences, males, females, transgender, straight and gay, non-English speakers, well- educated and those who cannot even read or write. Prisons contain suburban housewives and inner-city prostitutes, murderers and gang members, white collar criminals and the roughest of the rough. Some have mental health challenges; others struggle with addictions. There are healthy gym-rats and people with diabetes, thyroid issues, disabilities, and myriad other health concerns. There are married people and singles; parents, sons, daughters, brothers, sisters, aunts and uncles; professionals and blue-collar workers, old and young. How can one system possibly address all the needs of such a group of people adequately in order to turn out citizens prepared to operate productively in society?
Prison Conditions 
Many consider jails and prisons across the country to be in crisis.  Violence is rampant, with rapes, stabbings, beatings occurring on a daily basis. All too often, corruption allows officials to abuse power without consequence. Inmates in need of medical care are frequently denied the help they need, and solitary confinement is all too often the solution to managing difficult situations in overcrowded facilities. With 60,000 people isolated in tiny cells for 23 out of every 24 hours, mental health issues become a critical concern, with depression, paranoia, anxiety and more plaguing prisoners, and suicides occurring at alarming levels. Isolated convicts, in fact, account for nearly half of all suicides in prison, though just eight percent of the prison population is in solitary confinement.
Staffing Issues 
Jails and prisons in America are notoriously understaffed, resulting in younger and less qualified individuals serving in positions of authority over inmates. Sometimes, staff is disrespectful, abusive, and a central figure in the toxic environment many suffer behind bars.
Alternatives to Incarceration 
While there are alternatives to prison such as community service, restitution, house arrest, rehabilitation, work release, and treatment centers, all too often they elude those convicted of criminal activity. Without question, aggressive legal representation is a must in any criminal case.  At Lobo Law, our experienced Las Vegas criminal defense attorneys fight doggedly for a not guilty verdict, and are determined to minimize prison terms and explore other alternatives in lieu of a conviction.  To discuss, schedule a confidential consultation in our Las Vegas office today.