How Reliable is Blood Spatter Analysis?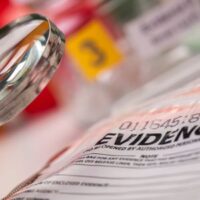 When violent crimes occur, investigators are tasked with trying to reconstruct the event in order to understand exactly what happened and to figure out who might be behind the criminal activity.  Frequently these crimes involve a lot of blood, and expert analysis of blood spatter patterns is used to draw conclusions as to the types of weapons, the sequence of events that occurred, and exactly how and why the blood wound up the way it did.
What are the Claims? 
Bloodstain pattern analysis (BPA) involves the examination of the location, patterns, shapes, and sizes of blood found at a crime scene. Because blood behaves in particular ways, analysts believe they can draw conclusions based on what they see in terms of the following:
Where the blood came from;
How the wounds were caused;
The direction from which wounds occurred;
The positions of both the victims(s) and perpetrator(s);
Movements that may have occurred following the bloodshed;
The number of perpetrators;
Whether witness statements align with the evidence collected at the scene;
Specifics as to what happened, and what did not.
Is Such Analysis Believable? 
As much as prosecutors may want to rely on the analysis of their forensic "experts" when it comes to blood spatter evidence, the fact is that the error rate for conclusions based on such evidence leaves something to be desired.  According to a study reported by the National Institute of Justice, no fewer than 11 percent of such conclusions were found to be incorrect.  Those odds are not good; for every 10 instances of expert testimony, at least one will come to conclusions that are wrong.  Equally startling is this: when any two analyst conclusions were compared, eight percent of the time the "expert" opinions did not agree.  It seems possible, then, to find an analyst to support any number of conclusions relative to a single crime scene.
An Interesting History 
The history of bloodstain analysis starts in the basement of a New York home some decades ago.  Herbert MacDonell filled a medicine dropper with his own blood and dropped it onto a mirror to analyze the patterns formed. Judges and juries alike were mesmerized by a similar demonstration in court, and blood spatter analysis was born. Over the years conclusions were generalized over a variety of surfaces, and courts across the country put faith in analysis that was presented. But in 2009 the National Academy of Sciences found that expert analysis was a subjective conclusion, not a scientific one, and that the questions around blood spatter analysis were immense. To assume that bloodstains can tell the story behind a crime is simply misguided wishful thinking.
Challenging Forensic Experts 
The experienced Las Vegas criminal defense attorneys at Lobo Law know how to challenge forensic experts who claim to know the details of a crime based on conjecture.  If forensics are an integral factor in your case, you want a defense attorney who won't sit still while a supposed "expert" tries to put you behind bars.  For a confidential consultation, schedule an appointment in our Las Vegas office today.
Source:
nij.ojp.gov/topics/articles/study-reports-error-rates-bloodstain-pattern-analysis#:~:text=They%20found%20that%2C%20on%20average,overall%20rate%20of%20about%208%25.