How Reliable Are Confidential Informants In The Criminal Justice System?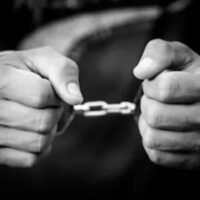 Confidential informants (CI's): they lead police to the heart of crime, right?  But most people probably don't realize that the use of such informants is basically unregulated by courts, giving law enforcement free rein as they make their deals in order to "prove" their cases and nab suspects.
False Testimony from CI's 
Because CI's are usually working under an agreement to exchange information for benefits—like maybe some help with their own legal situation—there is quite an incentive for them to lie, giving investigators what they're looking for.  Especially when law enforcement doesn't corroborate information with another trustworthy (non-informant) source, what's to stop a CI who struggles with addictions or mental health issues, or even one who simply needs a break in their own life, from making a deal that is less than legit?
Non-existent CI's 
It's not beyond the pale to imagine that, since there are literally no rules related to CI's in many departments, an officer could fabricate the existence of an informant altogether in order to justify a search or other police action.  Federal and state investigations have proven this exact scenario more than once. Here in Nevada, NRS 179 shields informants from the public eye in order to protect them from retaliation.  But for decades juries have been instructed to view informant testimony with caution if it cannot be reliably corroborated.
Jailhouse Snitches 
Wrongful convictions occur all the time in this country, and in nearly 20 percent of cases later cleared by DNA evidence, the conviction was based largely on testimony from jailhouse informants.  21 percent of death row exonerations involved convictions reliant on informant testimony. And why not? These informants have every motivation to cooperate with a police investigation, making up supposed confessions in exchange for leniency in their own cases. Oftentimes prosecutors aren't privy to the benefits received by these informants and have limited ways to verify their credibility.
The Costs of Wrongful Incarceration 
Imagine being imprisoned for a crime you didn't commit!  The time lost, opportunities, lost, relationships lost… It's really unimaginable.  Yet it's something experienced by people across the country every day.  In addition to the human cost involved in these practices, nearly $300 million in civil cases and statutory compensation is drained from state coffers as a result of erroneous convictions.
Criminal Defense 
If you've been charged with a crime, the dedicated Las Vegas criminal defense attorneys at Lobo Law will fight for you on multiple fronts, including carefully examining any information provided to prosecutors by confidential informants.  Schedule a confidential consultation in our Las Vegas office today.
Source:
aclu.org/issues/criminal-law-reform/reforming-police/use-confidential-informants-can-lead-unnecessary-and