Goals For Criminal Defense Lawyers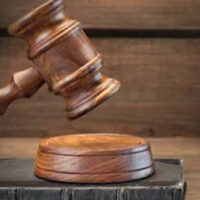 When you're facing criminal charges, you want an attorney by your side who is principled and willing to fight for the best possible outcomes.  At Lobo Law, our clients can expect us to go to bat on your behalf with several key principles guiding our actions:
Treating every defendant with respect and dignity, and honesty;
Ensuring that legal processes and procedures are followed and defendants' rights are protected;
Fighting for access to diversion programs instead of jail time whenever possible;
Ensuring that forensic evidence is dealt with properly and that expert testimony is called out for biases or misinterpretations;
Entering plea bargain negotiations with an eye toward fair and just outcomes;
Working toward treatment, not punishment, when mental illness or addiction is a factor;
Making sure minor defendants are treated like children, not shoved into the adult system;
Promoting restorative justice as opposed to strictly criminal consequences;
Putting forth an aggressive battle against signs of racial disparities;
Holding law enforcement accountable for their actions and mistakes.
Protecting Your Rights 
Every criminal defendant has the right to just treatment according to the Constitution and the Bill of Rights. Regardless of the alleged crime, defendants are entitled to the following:
5th Amendment: Thanks to tv and movies, most people know that the 5th Amendment gives you the right to remain silent—but there's much more to it. It also requires that serious felony cases be prosecuted only after a grand jury has issued an indictment or a judge has determined that there is sufficient evidence to hold a trial following a preliminary hearing. Defendants are protected from double jeopardy, meaning you can't be retried by the State for the same crime after being found not guilty in a trial. Finally, the 5th Amendment provides for economic liberty, which relates to issues such as eminent domain and other circumstances involving personal property.
6th Amendment: Defendants are promised a fast, public trial before a jury of impartial peers, with the expectation that indefinite detentions will not occur.  The help of an attorney is also guaranteed.
8th Amendment: Protections from extreme bail requirements and/or fines are promised in the 8th Amendment, in addition to protections from cruel and unusual punishments.
Fighting for You 
The experienced Las Vegas criminal defense lawyers at Lobo Law take the Bill of Rights seriously, and work to ensure that defendants' rights are front of mind throughout any criminal proceeding.  When it appears that a judge or prosecutor is giving these guaranteed rights short shrift, you can bet that the defense will make a point to bring it to their attention.  If you are in need of an aggressive criminal defense, schedule a confidential consultation with Lobo Law today.