Finally! The Police Reforms We Need—And You'll Never Guess The Reason!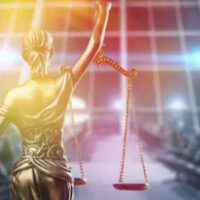 Discussions about police reform have been going on for years now, and while some of those reforms have been making their way into police departments across the country, most people agree that the changes are happening in tiny steps that simply aren't marching quickly enough to meet the needs of communities.
Specific Concerns 
What kinds of issues cause concern in communities across America?  Certainly, anything that results in the suffering, injury or death of innocent citizens is cause for alarm. Policies that allow law enforcement to do just that include:
The use of chokeholds and other restraints that lead to injury or death;
High speed chases following minor traffic violations or vehicle issues that result in suspects, as well as innocent bystanders, being involved in dangerous collisions;
Police shootings of individuals who are weaponless;
Improper supervision of in-custody individuals, leading to suicides, attacks by fellow inmates, and unsafe living conditions behind bars;
Violent police responses to individuals who suffer from substance use disorders or mental health disorders;
Police misconduct that allows officers to target particular groups and/or mistreat certain individuals.
Introducing Insurance Companies 
Human suffering, mass demonstrations, countless editorials, meetings, and outright confrontations have done little to change the minds of the powers that be in the law-and-order community.  Finally, though, change is on the horizon, and the impetus behind that change should be no surprise: the bottom line, money.  Police departments cannot survive without money, and when significant amounts of it are siphoned off the tops of their budgets as a result of lawsuits, it catches the eye of decision-makers.
Cities—and hence their insurers—are forking over big bucks in settlements and through jury verdicts in cases involving police use of force.  For example, the Breonna Taylor case was settled out of court for a whopping $12 million, a mere pittance compared to the $27 million doled out in the George Floyd case. Millions of dollars are being paid out as a result of injuries and deaths that occur due to law enforcement policies that have been on the books for years. But insurance companies have had enough, and have been raising their rates as much as 400 percent in recent years.  That's impacting departments of all sizes, whether or not they've had sizable recent payouts. Those increases are forcing departments to make changes they may never have considered otherwise.
Changes on the Horizon 
What kinds of changes are coming to policing in America?  Some that seem to be at the top of the list include:
Federal certification and training for police;
Mandatory body-cameras;
National database for officers with reprimands or complaints;
National ban on chokeholds;
Ban on no-knock warrants;
Mandatory training for officers on mental health issues;
Training on de-escalation;
Data collection on use of force.
Good News! 
The news is good—though it comes too late for many individuals who have undergone gross suffering at the hands of departments living under outdated policies.  If you are one of them, the experienced Las Vegas criminal defense attorneys at Lobo Law can help.  Schedule a confidential consultation today.
Source:
washingtonpost.com/investigations/interactive/2022/police-misconduct-insurance-settlements-reform/