Defending Malicious Prosecution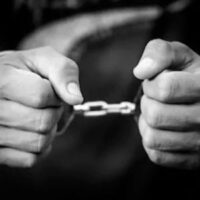 Let's face it: most people charged with criminal offenses claim to be innocent.  And many of them are.  Sometimes prosecutors simply have their facts wrong; oftentimes they are simply unjustified in their pursuit of criminal charges altogether because someone involved in the case is engaging in malicious prosecution. In other words, either the plaintiff or someone on the prosecution's side is out to get you.  It may sound conspiratorial, but the truth is, it happens.
What is Malicious Prosecution? 
Malicious prosecution (NRS 199.310) can take many forms, but certain elements are always there.  It's essentially the pursuit of charges against an innocent person based on malice and without probable cause.
These cases generally involve a plaintiff who is angry, jealous, or afraid, or who is actively looking for revenge.  Some examples might include:
Someone in a custody battle may heat things up by falsely accusing their former spouse of child abuse, a criminal offense, simply to gain sole custody of children.
A young woman who gets pregnant is afraid of the judgment that might ensue and accuses someone of raping her.
A romantic relationship is upended with an affair, and one partner accuses the other of physical abuse in order to exact revenge.
In a financial bind, someone hawks their spouse's expensive jewelry, and accuses someone else of stealing it.
A police officer is annoyed because a citizen is mouthy and puts them in jail on trumped up charges to teach them a lesson.
There is a falling out between business partners, and one accuses the other of fraud in order to destroy the company.
A news organization reports a story that sheds negative light on a subject of investigation and is sued for libel in an attempt to disparage the organization.
A Strong Defense 
What is important in defending malicious allegations?  Simply put, it's much like defending any other case. That means developing a strategy that:
Credibly presents the defendant's explanation of events;
Provides a strong alibi;
Gets at witness motives for bringing charges;
Finding evidence of lies or embellishments;
Looks at past behavior of the plaintiff that supports a claim of malicious prosecution;
Uses physical evidence and provable facts in developing a narrative;
Checks police reports and evidence for errors;
Provides 3rd party experts to testify;
Demonstrates the prosecution cannot prove all elements of the crime.
From there, defendants can choose to take legal action against the person responsible for the malicious prosecution.
Your Legal Advocate 
At Lobo Law, our experienced Las Vegas criminal defense attorneys are committed to providing the strongest defense possible, regardless of charges or circumstances. We turn over every rock, in an attempt to discover the best approach to each individual case.  While every case is different, the dedication and energy applied to each is the same.  To discuss your current situation and a potential defense strategy, schedule a confidential consultation in our Las Vegas office today.
Source:
forbes.com/advisor/legal/personal-injury/malicious-prosecution/#:~:text=Malicious%20prosecution%20occurs%20when%20someone%20sues%20you%20or%20brings%20criminal,you%20never%20caused%20them%20harm